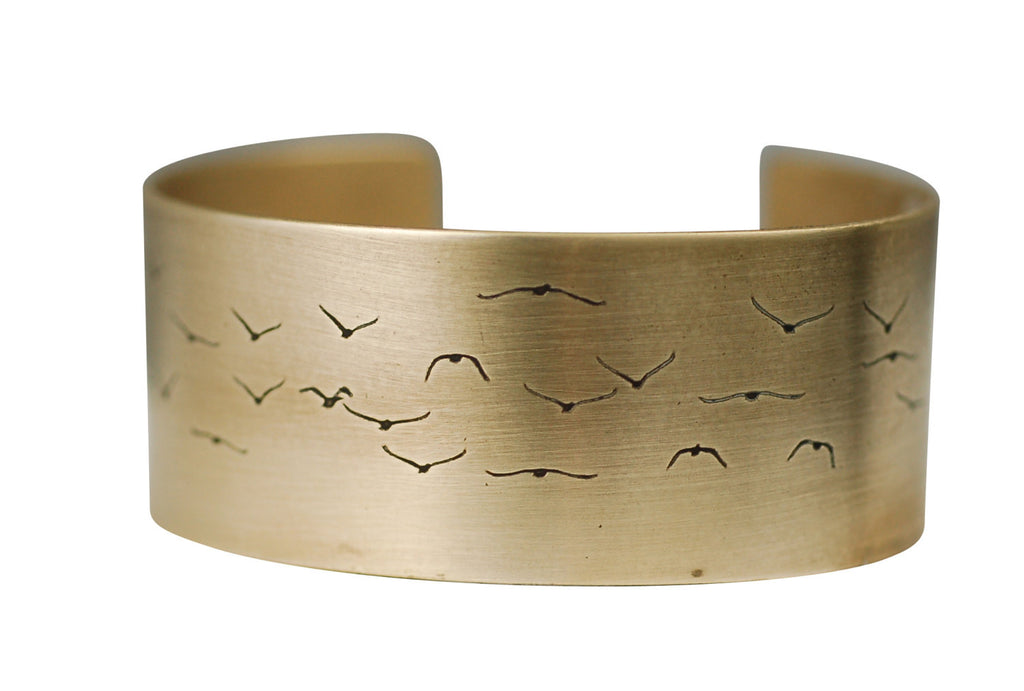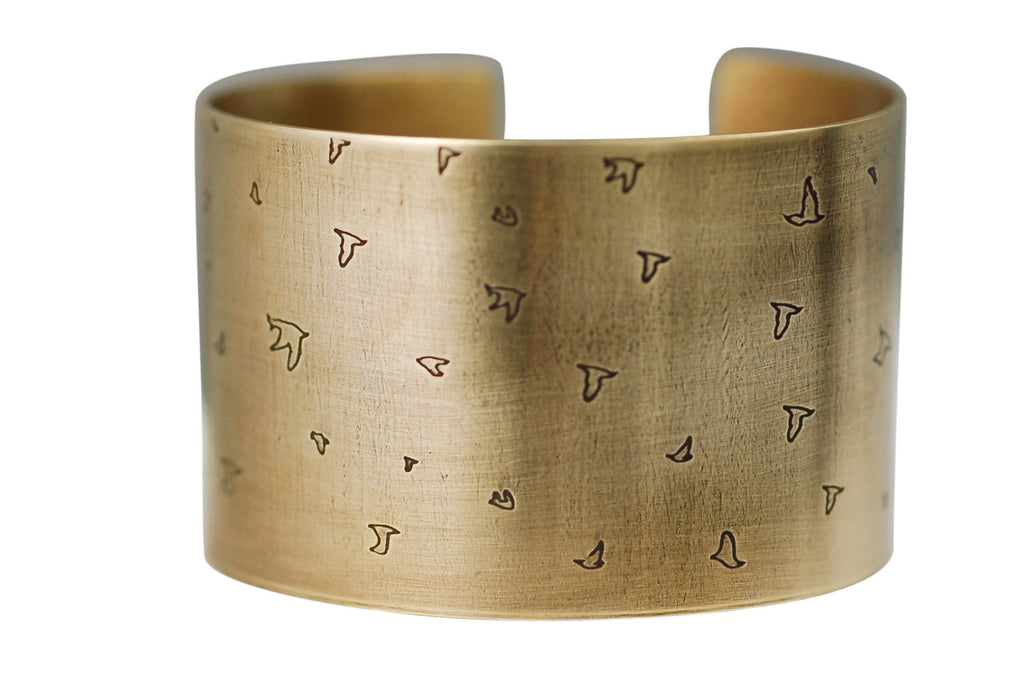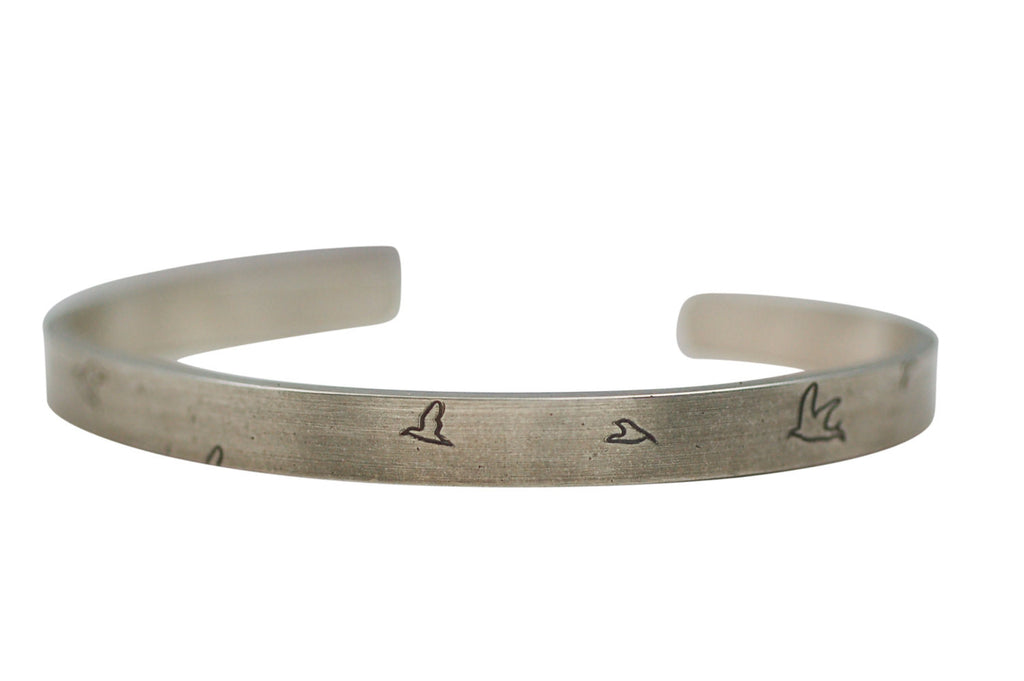 $218.00
Flock of Birds Cuff
Heavy gauge Bird patterned cuffs
Extra Skinny .25" and 6" long
Skinny .5" and 6" long
Narrow: 1" wide and 6" long
Wide: 1.5" wide by 6"long
Cuffs to help you find your wonder woman...
"Flock of birds" is a grouping of birds centered in middle of cuff (the actual area of the print is 5/8" by 3.25" and will be centered in the middle of the cuff regardless of the width of the cuff)
"Bird Pattern" is pattern of birds on the whole area of the cuff
Made to order
The photo is an example of what you will receive. All pieces are made by hand, not machine. There can be slight variations from the photo. I photograph all pieces with a macro lens which magnifies the details .