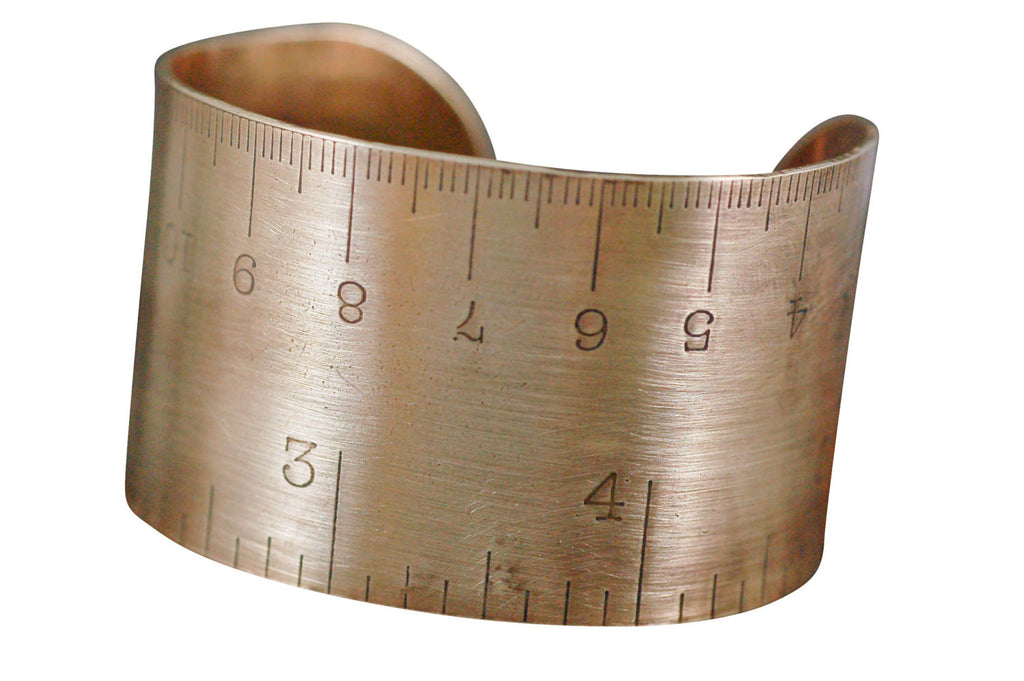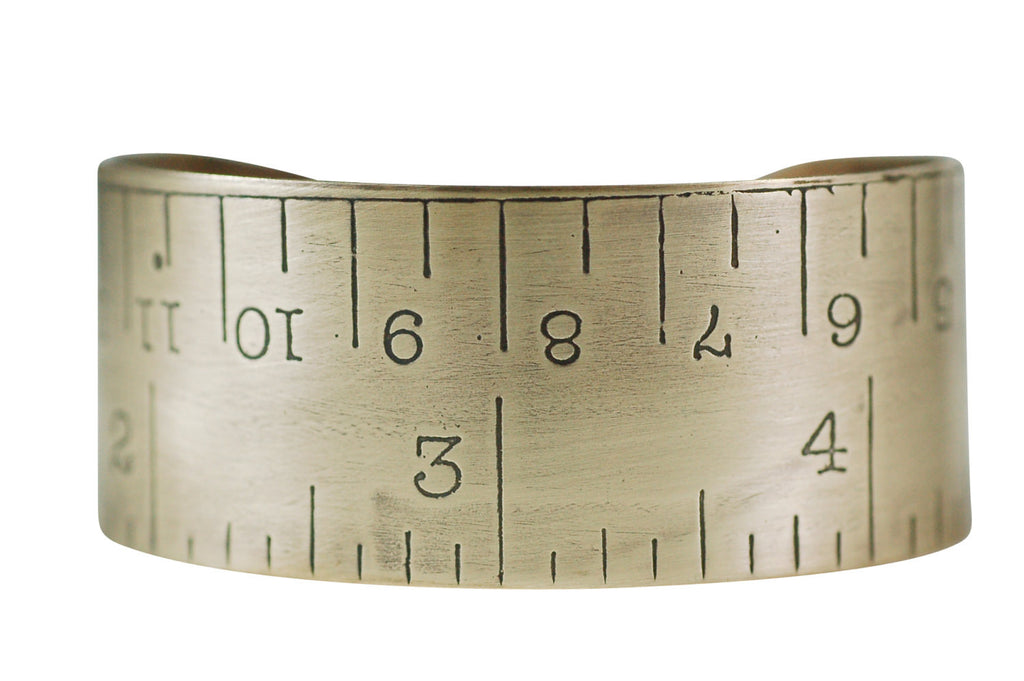 Ruler Cuff
Heavy gauge brass
1.5"wide and 6" long
1" wide and 6" long
Imprint of Ruler, Measuring Tape
To scale in CM and Inches
Oxidized to show detail.
High quality laquer applied to inside applied to keep you from turning green. Exterior is left unsealed so you can left age or you shine it bright with enclosed polishing pad.
Made to order
The photo is an example of what you will receive. All pieces are made by hand, not machine. There can be slight variations from the photo. I photograph all pieces with a macro lens which magnifies the details .