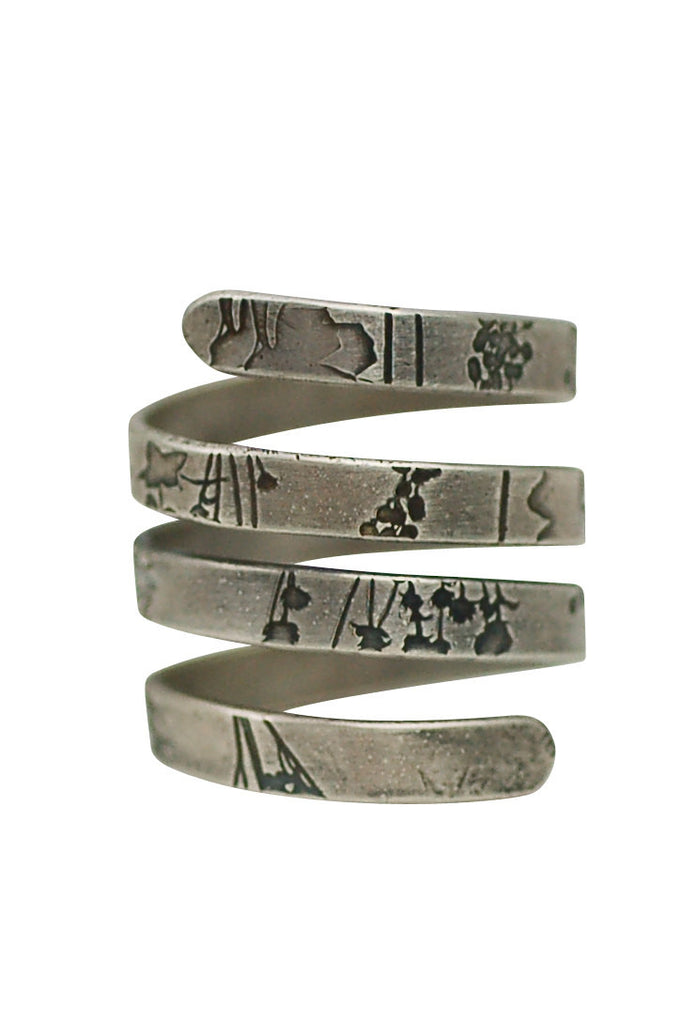 Floral Wrap Ring
Another moment of outdoor inspiration...I love this floral print, based on photographs of flowers, branches and leafs collected out side....
Floral print embossed on silver strip and then wrapped/formed into a ring..
~3/4" long when wrapped, please size up.
Please specify size in check out.
My original design.
The photo is an example of what you will receive. All pieces are made by hand, not machine. There can be slight variations from the photo. I photograph all pieces with a macro lens which magnifies the details .