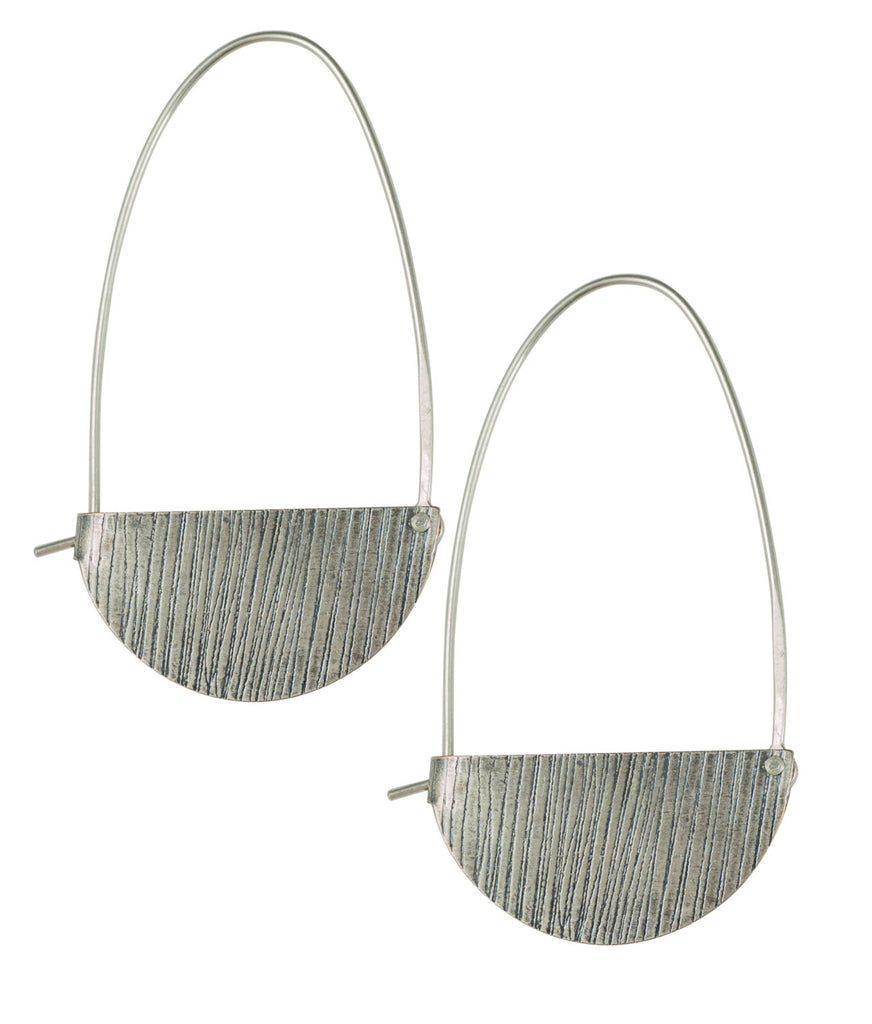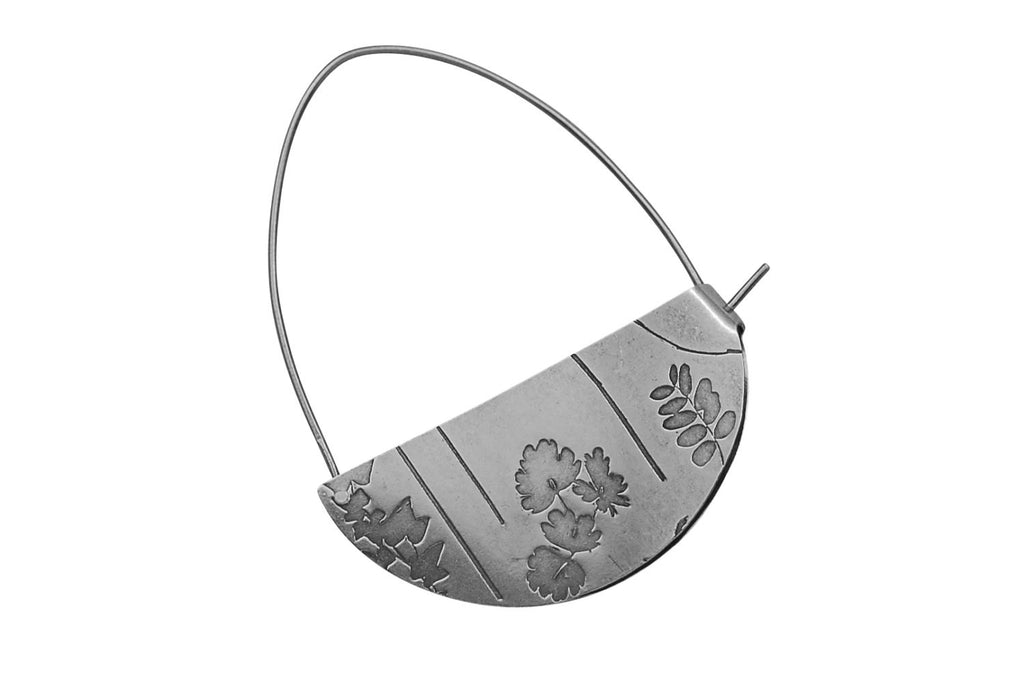 Rivet and Fold Hoops Series 1
I have been thinking about a simple hoop with a simple clean way to attach..it start with a simple shape and then I kept going…
Folded to give it extra dimension and a place to lock in your hoops and make them scarf friendly. Hoop hinges with a rivet and latches into a hole in the fold.
Patterns:
Wood grain, floral, topo map
Size:
Large: 1.5' wide x 2" long
Small: 1" wide x 2" long
Metal:
Sterling silver with sterling ear wire

Brass with sterling ear wire
Copper with sterling ear wire
This photo is representative of what you will receive. The copper fires red differently every time but will be the same shades as shown above.