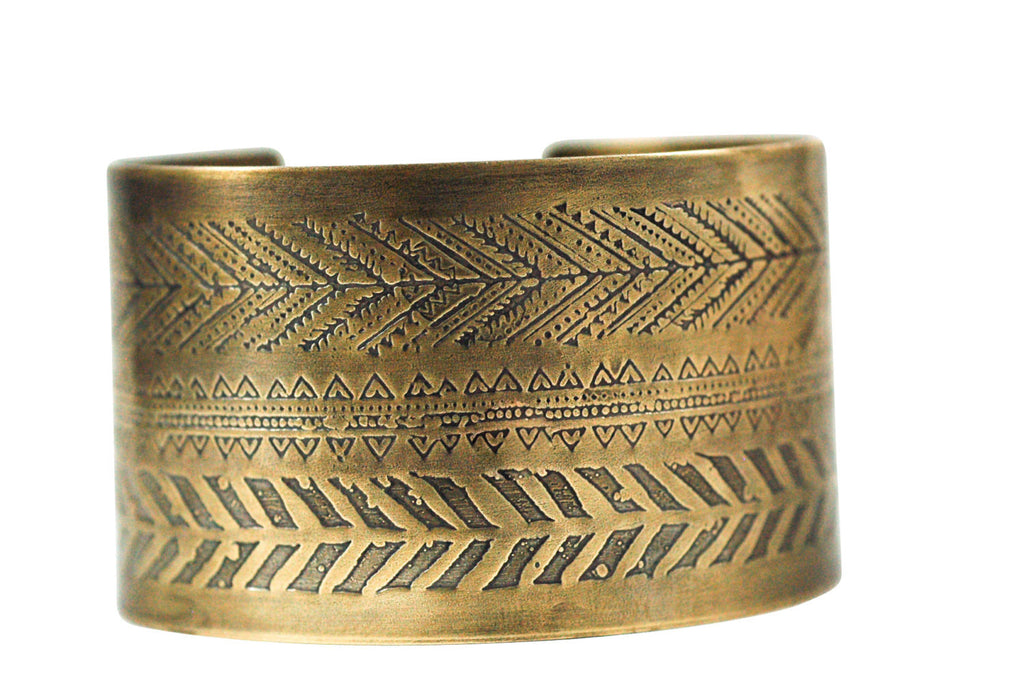 Tribal Cuff
Heavy gauge brass or silver with tribal print inspired by a persian rug from my grandmother, then embossed on metal and then patinaed. Find your inner wonder woman with this cuff.
Narrow: 1" wide and 6" long
Wide: 1.5" wide by 6"long
On brass, a laquer on inside to help prevent discoloration on skin. Outside left natural so you can left patina or you can shine it up bright with a polishing cloth.
Made to order
The photo is an example of what you will receive. All pieces are made by hand, not machine. There can be slight variations from the photo. I photograph all pieces with a macro lens which magnifies the details .