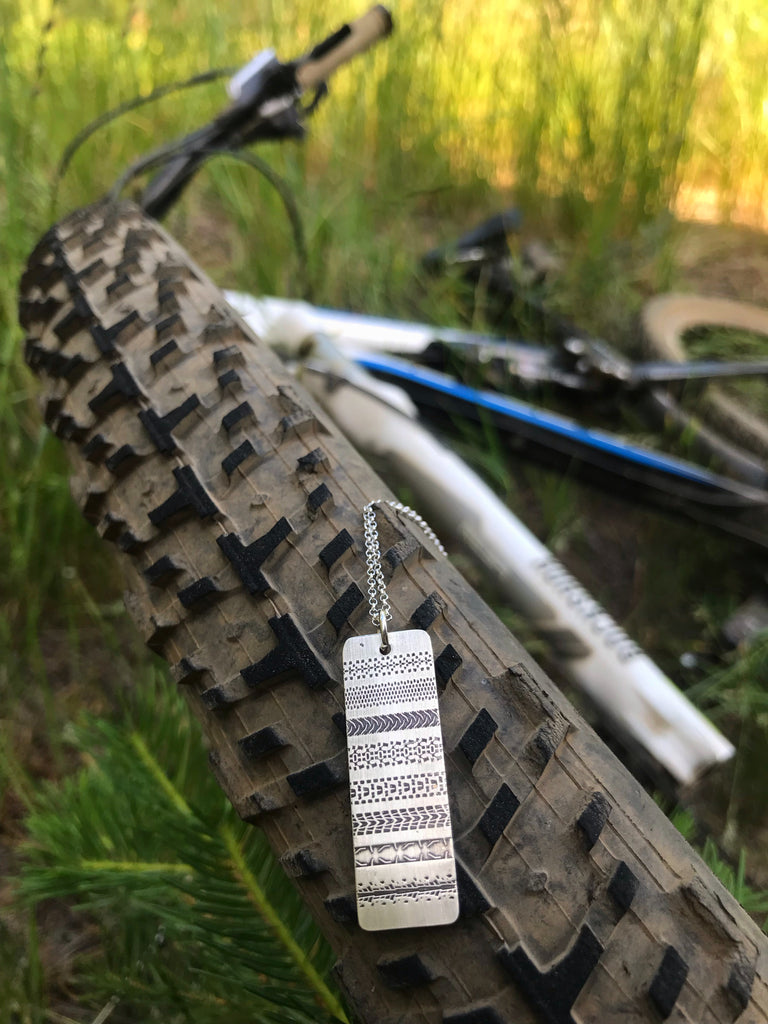 Bike Tread Necklace and Earrings
Inspired by my love of biking and the quiver of bikes many of us have in the mountains to navigate the seasons!
Tags are ~.4"X1.5"
Chain is 18" long
Sterling ear wires...
Earrings and necklace are not sold together. They must be purchased separately .