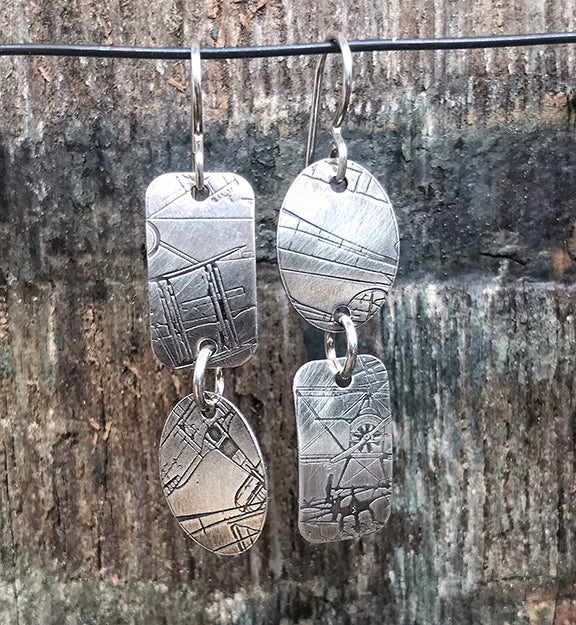 $64.00
Aviation Earrings and Bar Necklace
"My husband is pilot and we have become airplane people too. It is hard to not tilt your head up to the sky every time you hear an engine in the air or stop and gaze a little longer at some amazing vintage rebuild project at the airport. These jewelry pieces are for those that have developed a similar affection for all things aviation...."
Choose earrings or bar necklace
1.5" long by .4" wide.
Sterling sheet is 100% certified recycled.
Earrwire and chain are sterling
Chain is 18" long
Photo is representative of what you will receive.