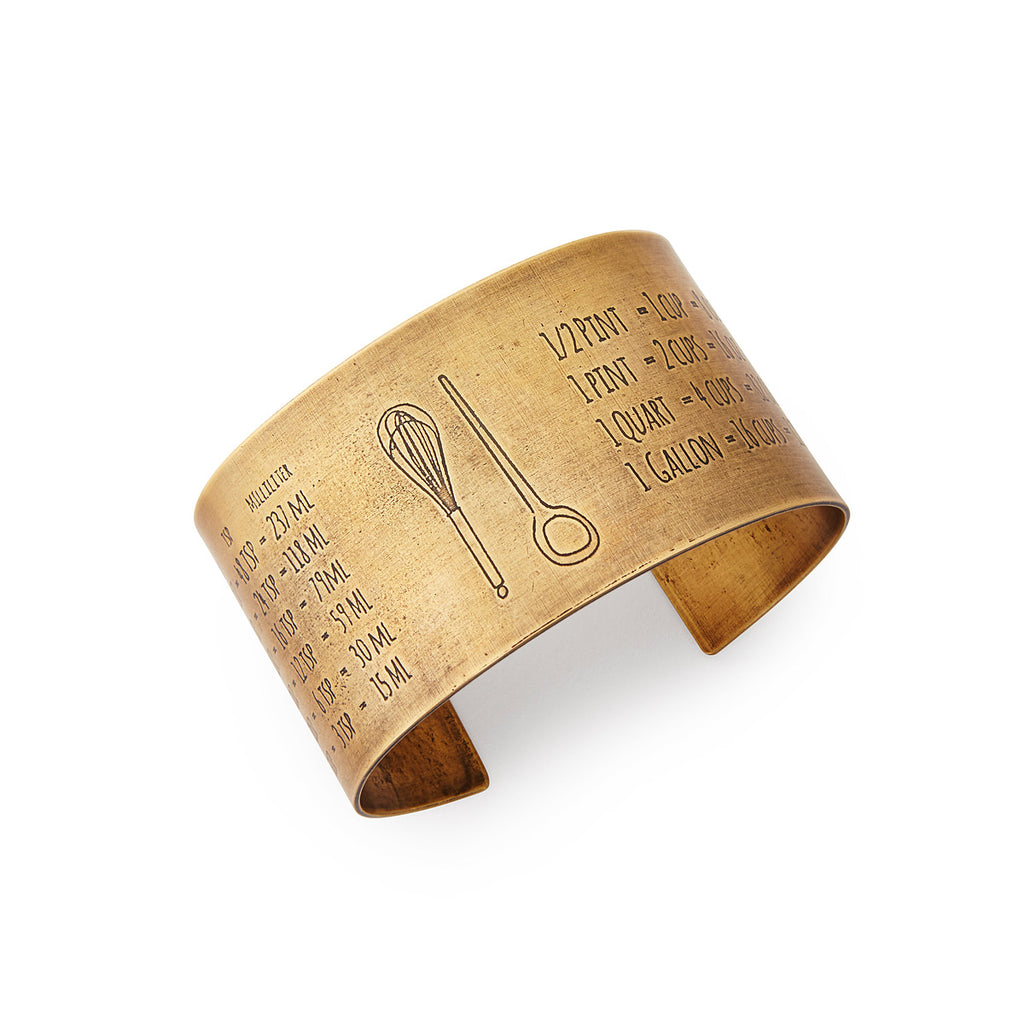 Cooks Cuff
Cook's Cuff, Baker's Cuff, Bakers Bracelet, Cooks bracelet, Measurement bracelet, Cooking Conversion cuff, Functional jewelry, Foodie Gift

6" long by 1.5" wide

Can you remember how many tablespoons are in an ounce? Neither can I. A handy measurement conversion to wear on your wrist!


Available in:
Brass, natural on outside, high quality lacquer on inside.
Silver plate over brass (no nickel)
Sterling Silver

Each item is made to order and photo is a an example of what you will receive.