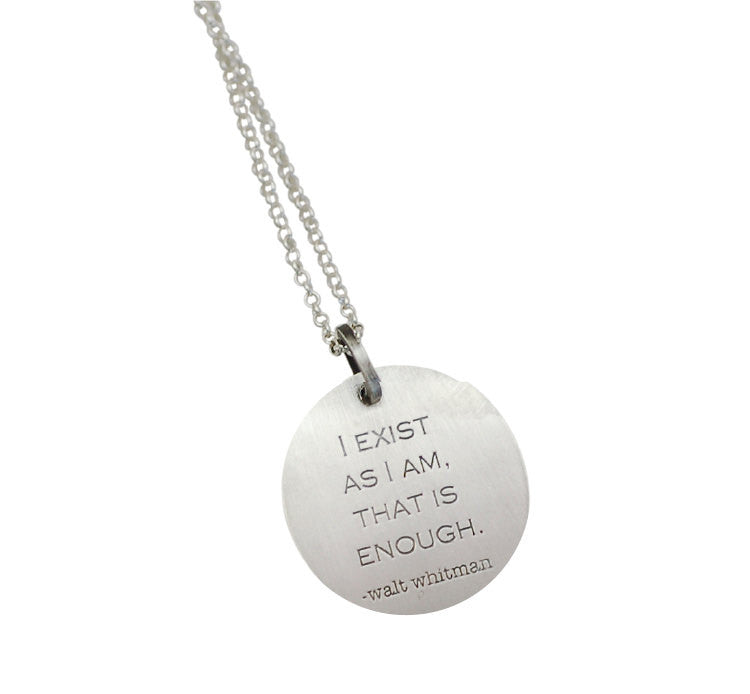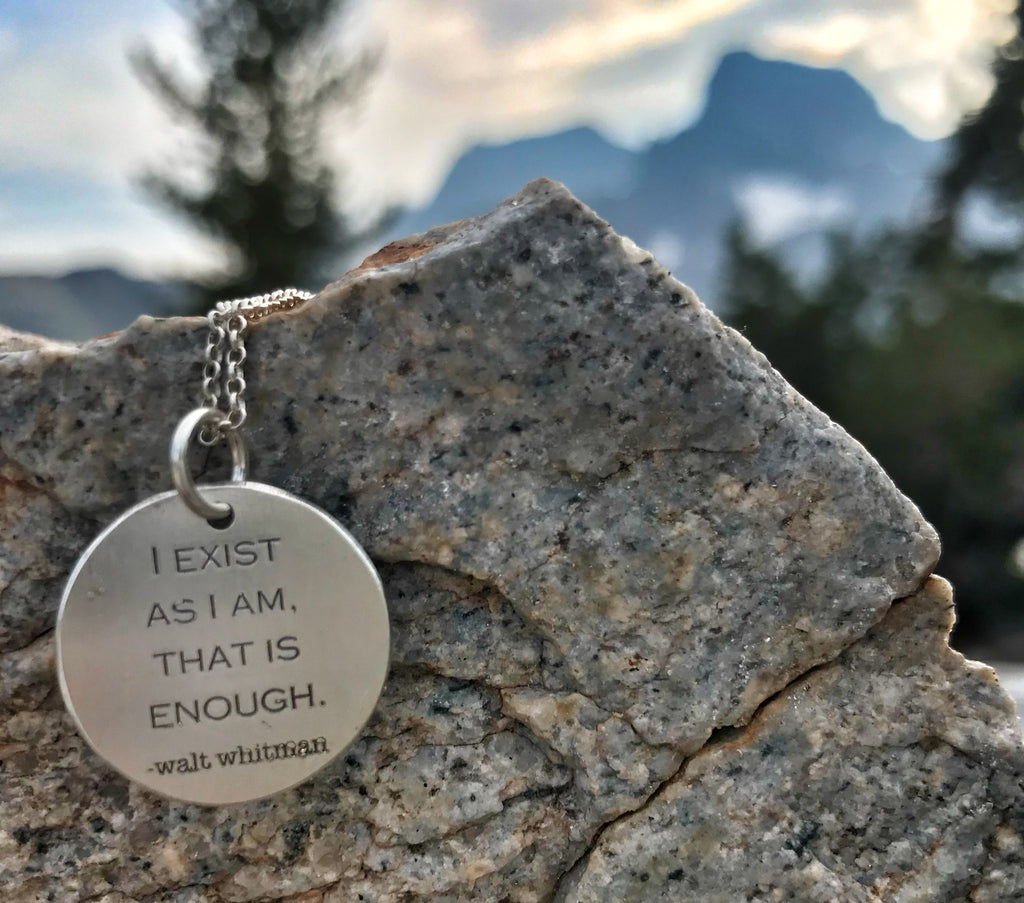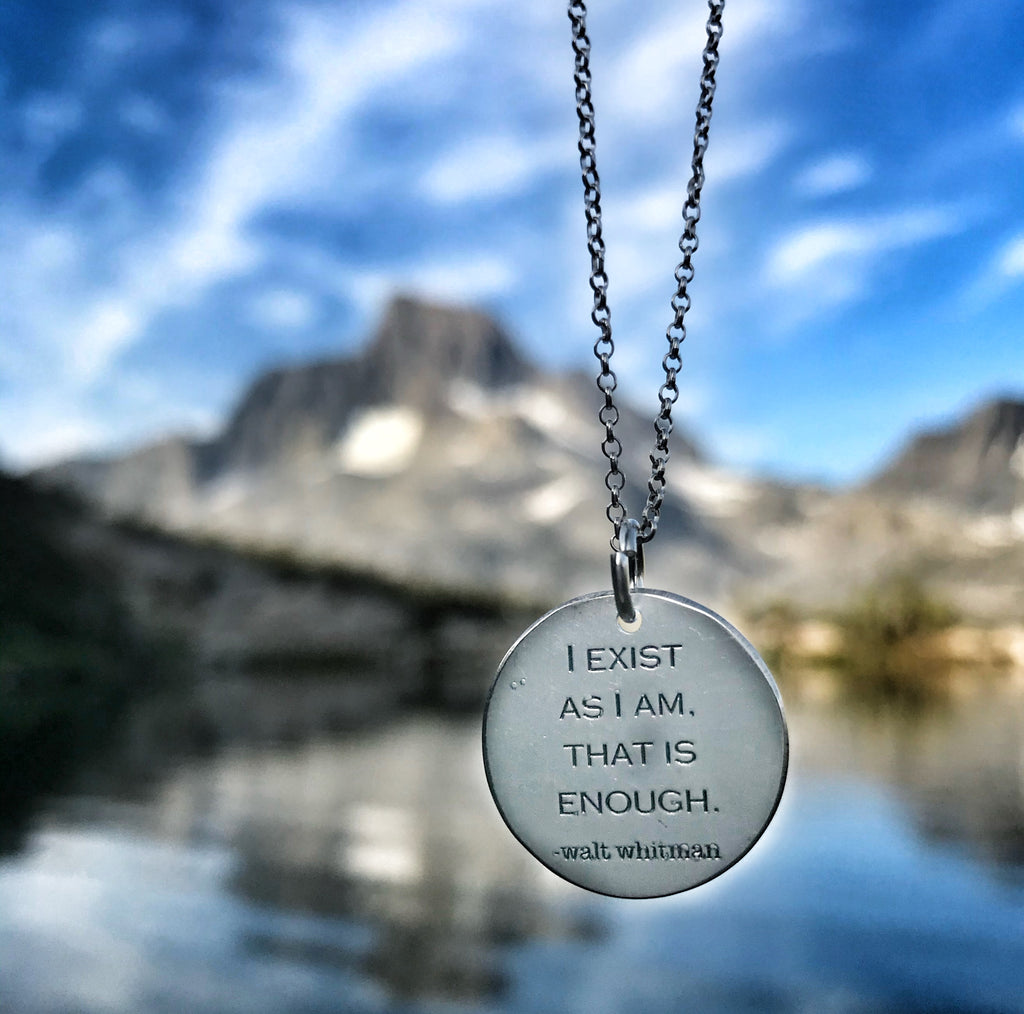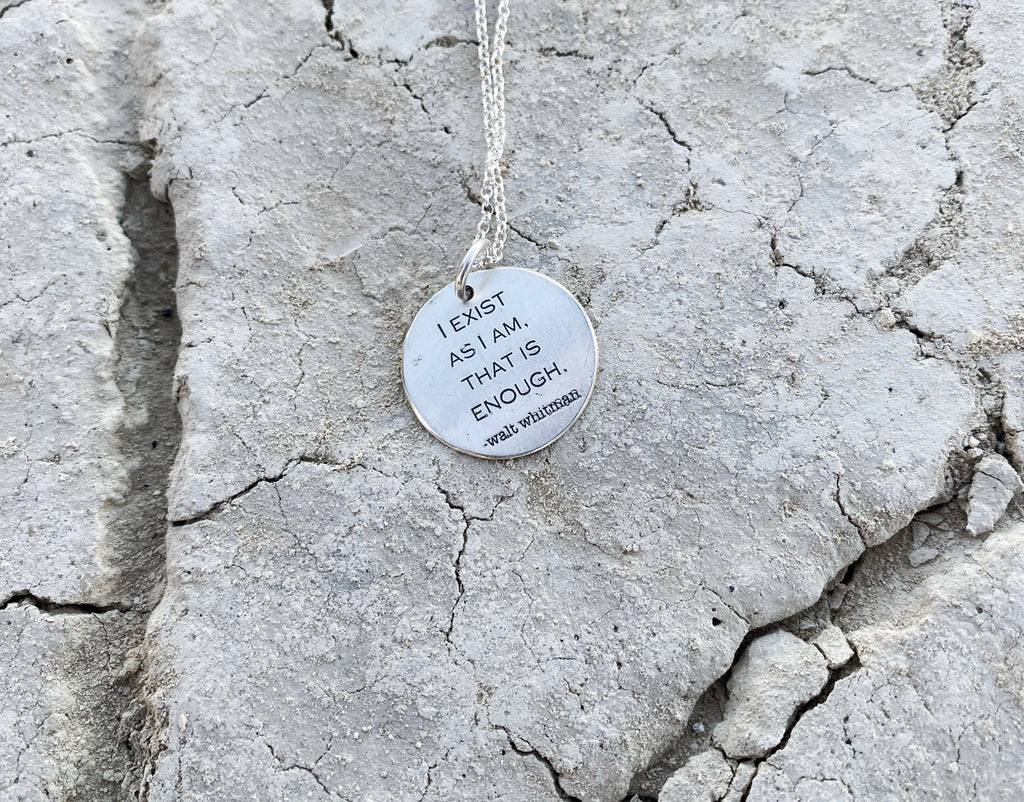 Walt Whitman "I exist as am...." Pendant
"I exist as I am, that is enough" -Walt Whitman
A new addition to my self help series. Good words.
18" Chain
3/4" sterling disc with quote roller printed on it
Oxidized to show detail
The photo is an example of what you will receive. All pieces are made by hand, not machine. There can be slight variations from the photo. I photograph all pieces with a macro lens which magnifies the details .