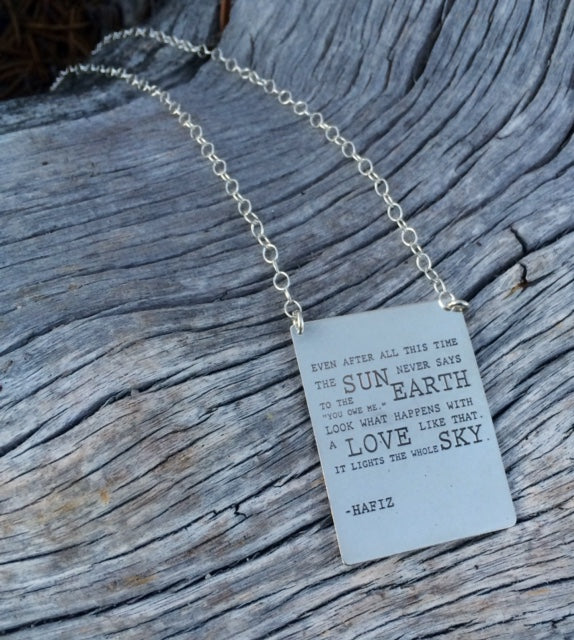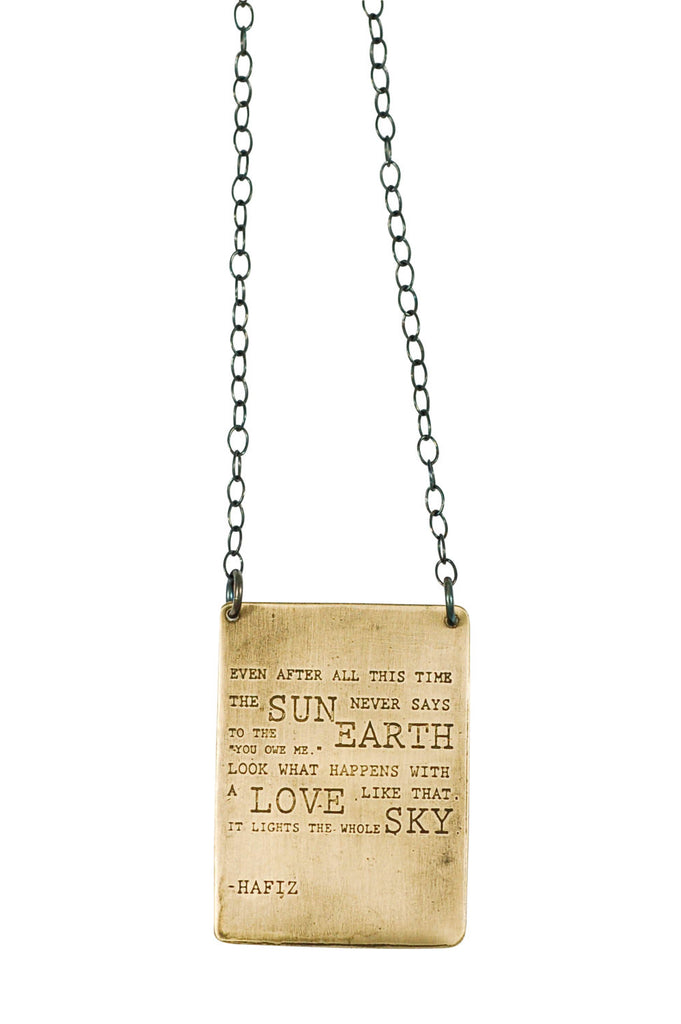 Hafiz Pendant
Imprint of Hafiz quote on metal:
Silver with 18" chain
Brass/Copper with 24" oxidized silver chain
"Even after all these years the Sun never says to the Earth, you owe me. Look at what happens with a love like that. It lights up the whole sky." ~Hafiz
Oxidized to show detail.
The photo is an example of what you will receive. All pieces are made by hand, not machine. There can be slight variations from the photo. I photograph all pieces with a macro lens which magnifies the details .