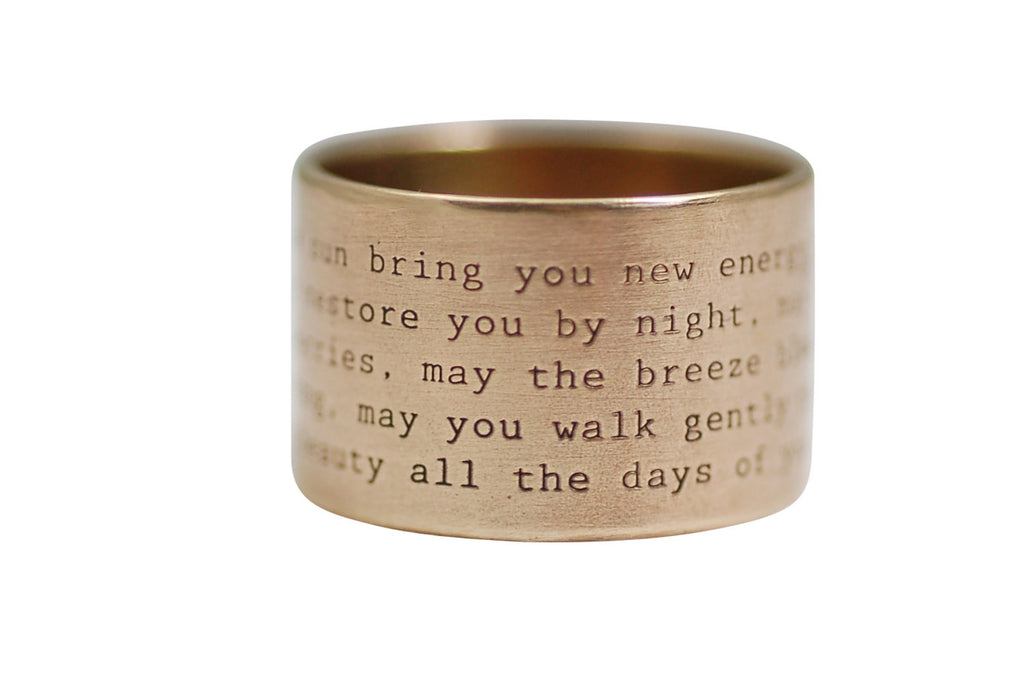 Apache Blessing Ring
~.5" wide silver or 14kt gold band imprinted with the following poem: 

"May the sun bring you new energy by day, may the moon softly restore you by night, may the rain wash away your worries, may the breeze blow new strength into your being, may you walk gently through the world and know it's beauty all the days of your life.
Most people size up 1-2 sizes when ordering this ring.  General rule of thumb:  narrow fingers = 1 size up.  Average Fingers  = 1.5 sizes up   Wide fingers = 2 sizes up.
NOTE: On size 6 there will be a visible seam as the text is too close to the joint to hide it without affecting the text.
. I will do a mock up and send to you before I purchase the gold to make sure the size is right.