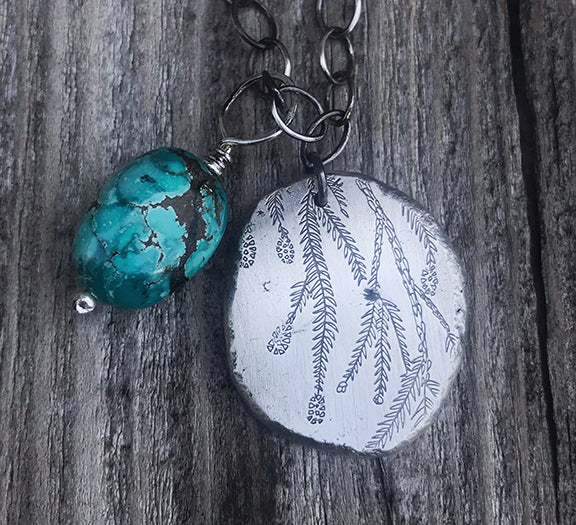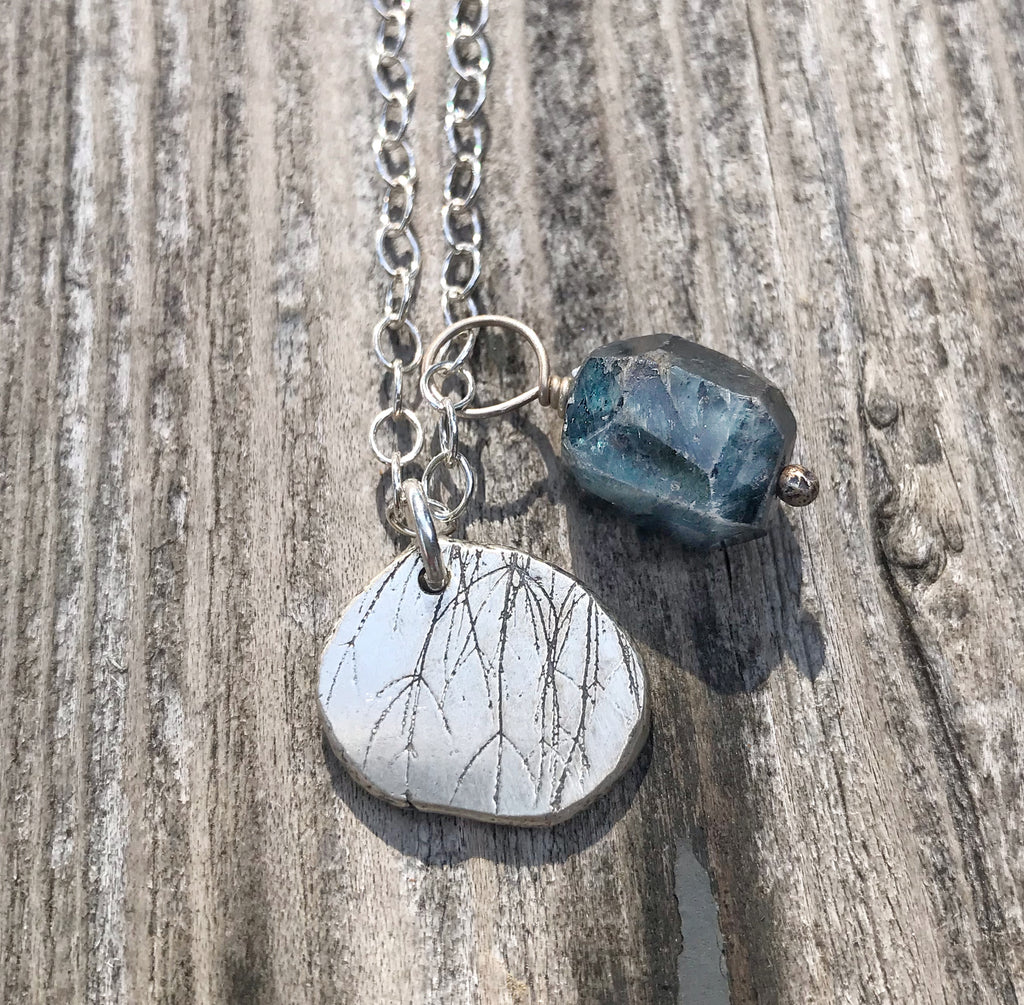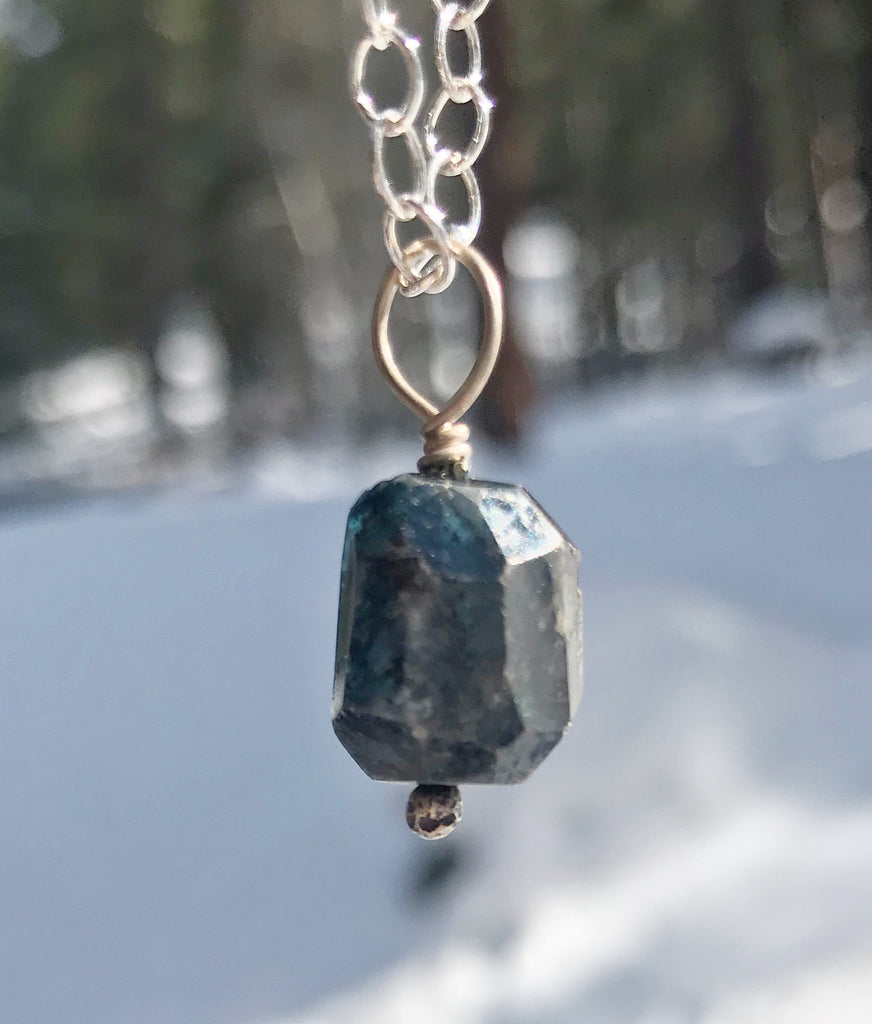 Everyday Talisman
These are some of my favorites to make. I take my silver scraps and melt them into a ball. Then I roll them into a pancake that is thin enough to print on. They are all one of kind and have rustic edges. They are all thicker than my normal necklaces.
Below is the description of each necklace:
24" heavy weight sterling chain (1/4/" wide chain) with turquoise bead with 1" ish round redwood pendant
18" sterling chain with faceted kyanite bead and ~.625 ish branch pendant
The item in the photo is what you will receive.