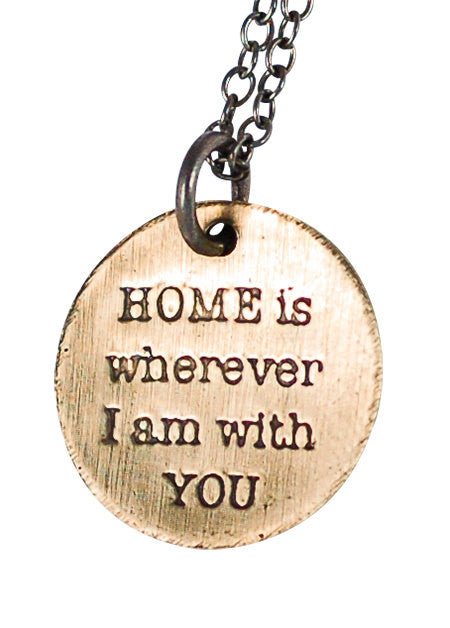 Home Round pendant
5/8" disc with embossed with "Home is wherever I am with you"
18" chain
Brass with oxidized silver  chain
Silver with Silver chain
Yellow Gold fill with gold fill chain
Rose gold fill chain with rose gold fill chain
The photo is an example of what you will receive. All pieces are made by hand, not machine. There can be slight variations from the photo. I photograph all pieces with a macro lens which magnifies the details .