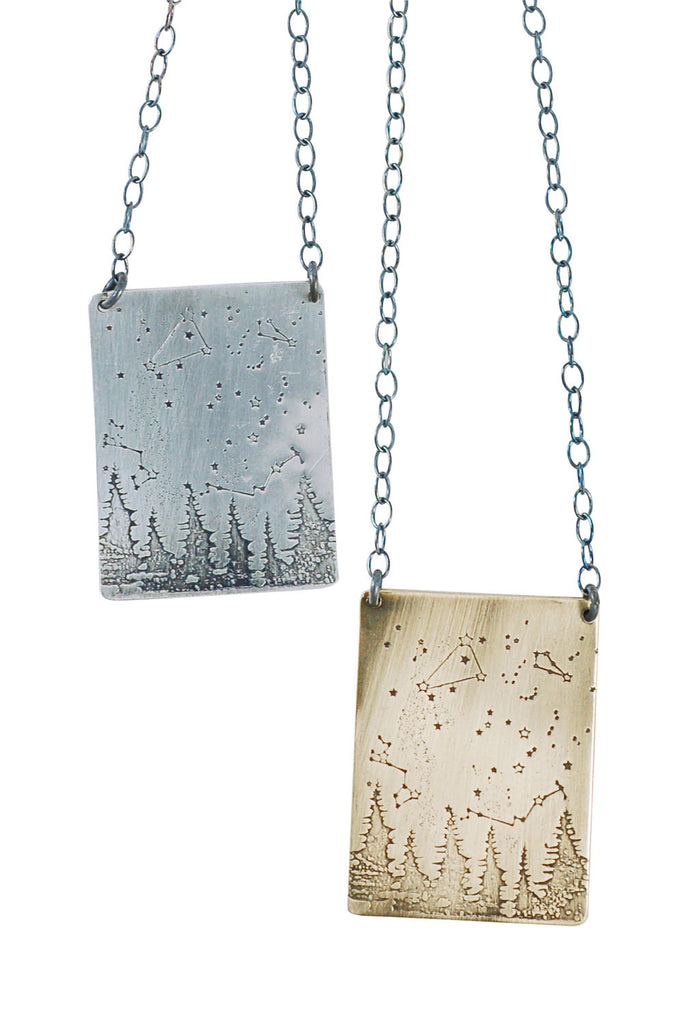 Mountain Summer Constellation Series
Summer Southern Sky Constellations
The Triangle, Scorpio and Sagittarius
This is what see in our amazing summer skies....
Artwork by me, roller printed onto either brass or silver.
24" oxidized sterling chain with brass/copper
18" sterling chain with silver
~1"x1.5"

Sterling pendant is 100% recycled sterling.
The photo is an example of what you will receive. All pieces are made by hand, not machine. There can be slight variations from the photo. I photograph all pieces with a macro lens which magnifies the details .