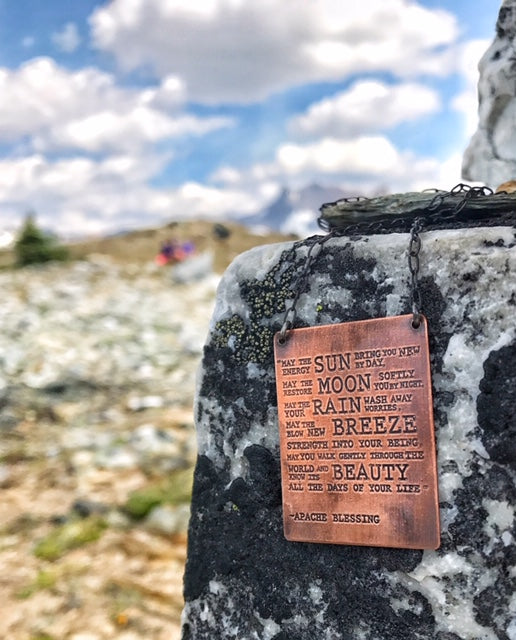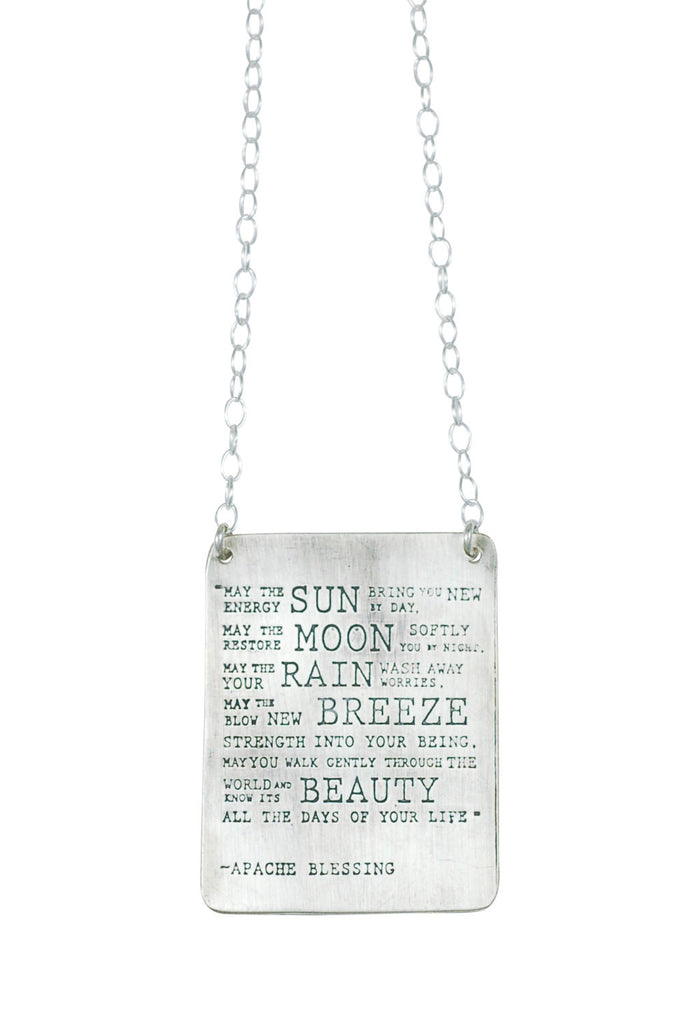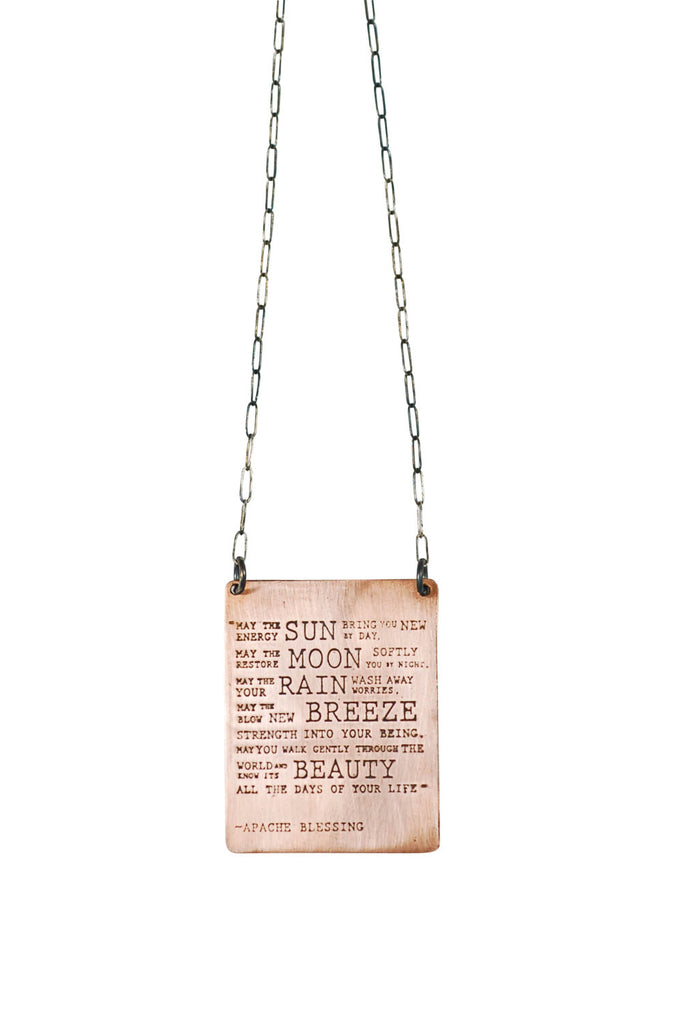 Rectangular Apache Blessing Necklace
Imprint of Apache Blessing on necklace:
"May the sun bring you new energy by day, may the moon softly restore you by night, may the rain wash away your worries, may the breeze blow new strength into your being, may you walk gently through the world and know it's beauty all the days of your life."
Pendant size ~1.25"x1.75"
Silver comes with 18" chain
Brass/Copper comes with 24" oxidized chain
Have another saying you want ? Message me….
The photo is an example of what you will receive. All pieces are made by hand, not machine. There can be slight variations from the photo. I photograph all pieces with a macro lens which magnifies the details .