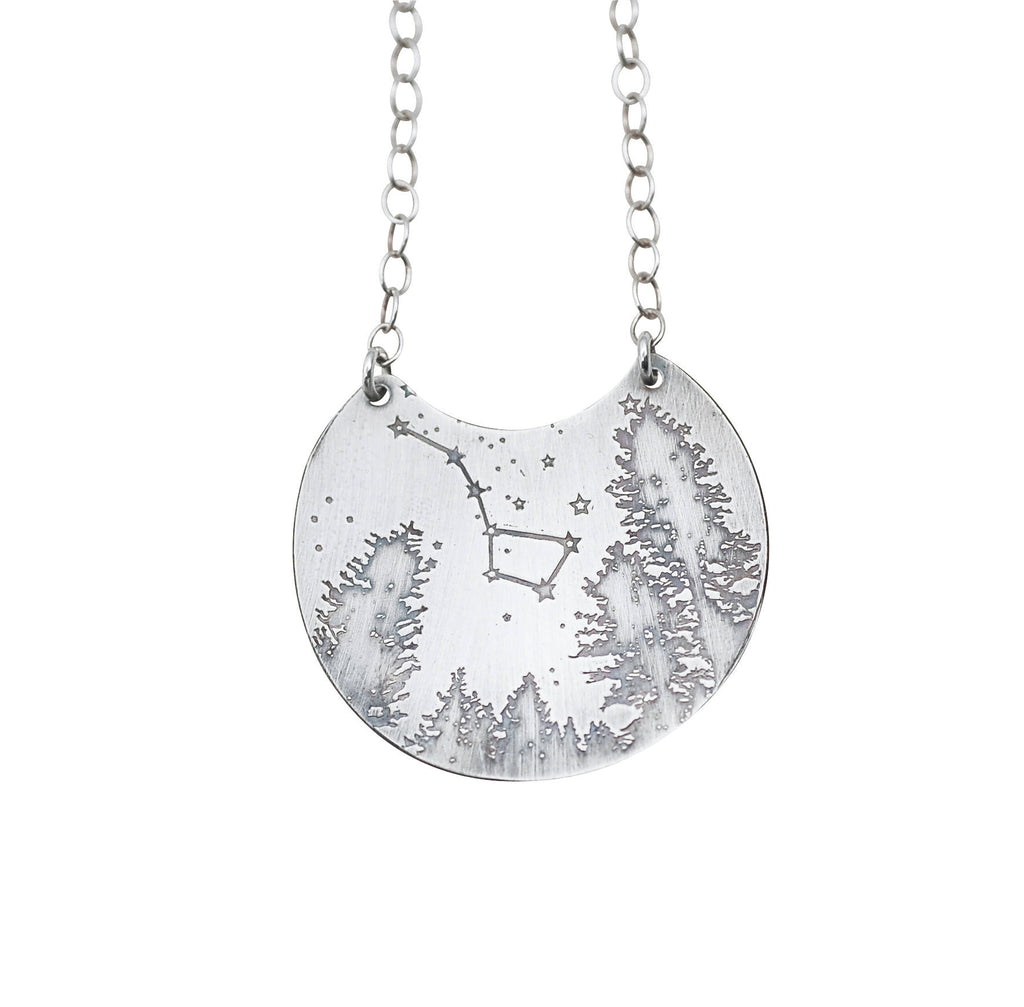 Big Dipper Crescent Necklace
Big Dipper Necklace...
Ok, if you know me, you know I have a thing for the night sky. Big Dipper is my lucky view on the north side of my house.
My design roller printed onto recycled sterling now available in the crescent style
Small: 1" sterling disc
Large: 1.5" sterling disc
18" sterling chain
All handmade by me.
The photo is an example of what you will receive. All pieces are made by hand, not machine. There can be slight variations from the photo. I photograph all pieces with a macro lens which magnifies the details .