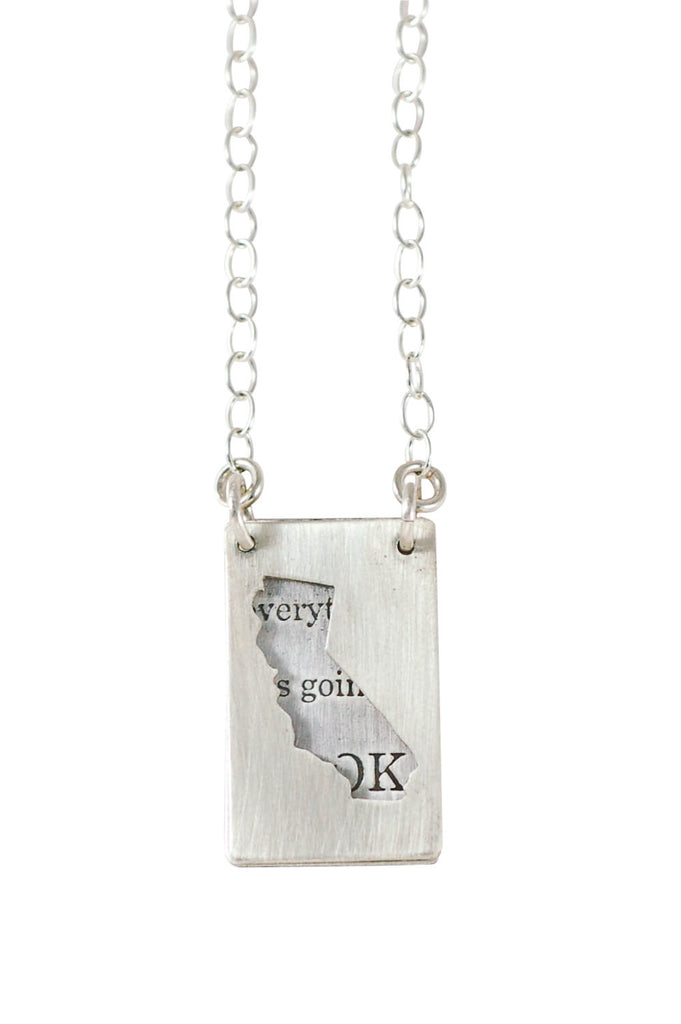 California- Everything is going to be OK Sterling Necklace
2 part necklace.
Top is a cut out of California
Bottom is an imprint of the saying "Everything is going to be OK"
1" x 5/8"
Heavy gauge sterling, oxidixed to show text
On 18" sterling chain.
Great gift for those that just love our sunny state or will be leaving it soon!
The photo is an example of what you will receive. All pieces are made by hand, not machine. There can be slight variations from the photo. I photograph all pieces with a macro lens which magnifies the details .