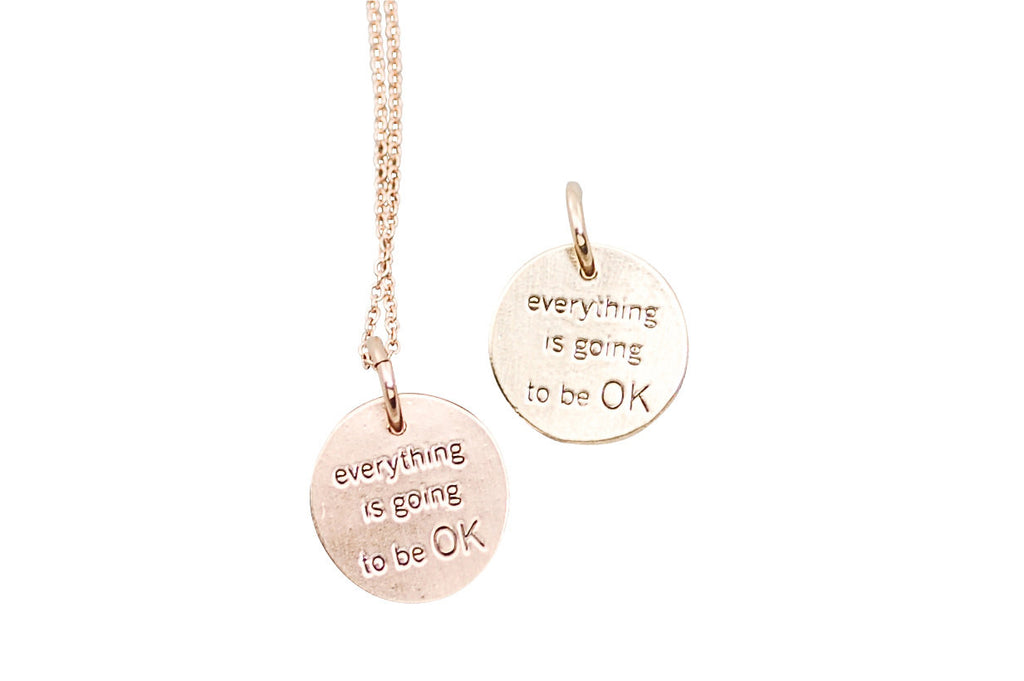 EGBOK: Everything is going to be OK
"everything is going to be OK"
kind of a mantra in our town. life choices are intentional but challenging. it has kind of caught on here. a gift for so many people, so many occasions: moms, injury, sickness, leaving home or a relationship
18" Chain
1/2" disc with "everything is going to be ok" roller printed on itchoice of silver, rose gold fill or yellow gold fill

Oxidized to show detail
The photo is an example of what you will receive. All pieces are made by hand, not machine. There can be slight variations from the photo. I photograph all pieces with a macro lens which magnifies the details .