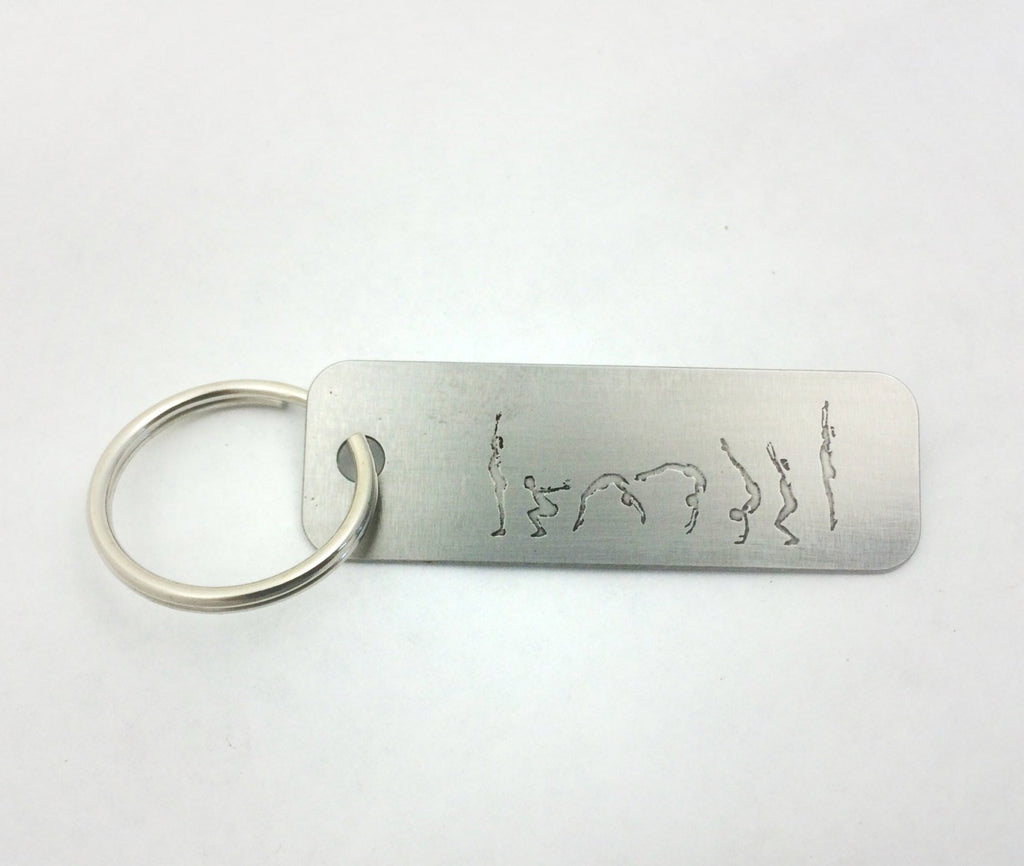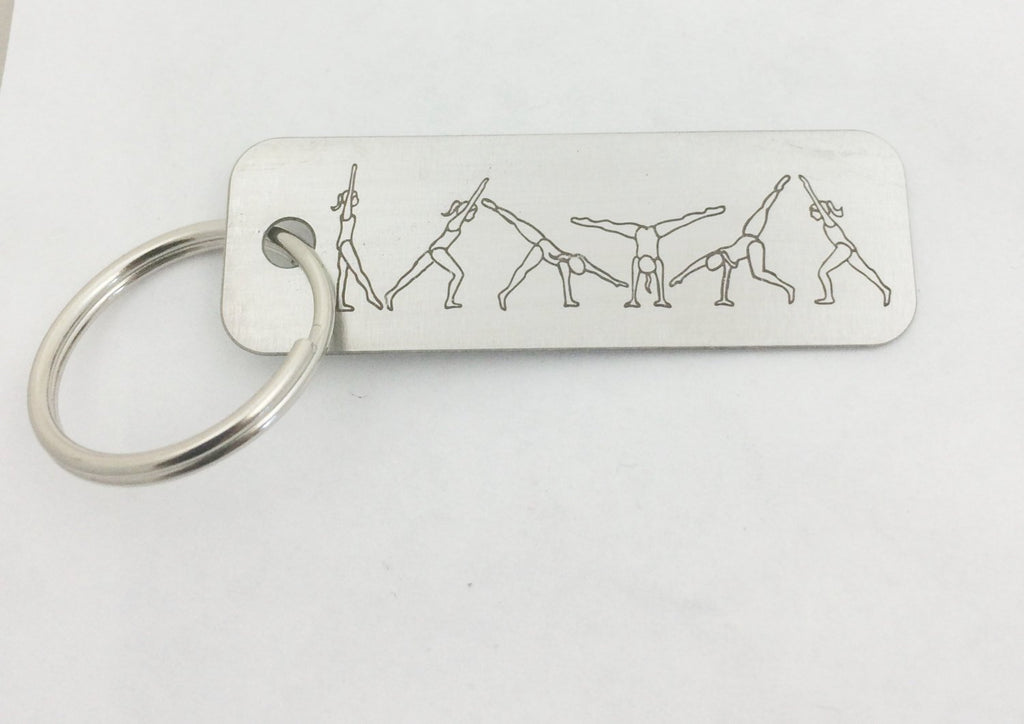 Gymnastics Keychains
It seems like I am talking to my daughter's feet more than her head these days. I love what the sport of gymnastics is doing for my little girl. I started this line to help me and maybe help you too. 10% of all proceeds will be donated to local organizations that support kids building self esteem.
Keychains are made of stainless steel and ~ .75" x 2"
All items are made to order. Photo is representative of what you will receive.