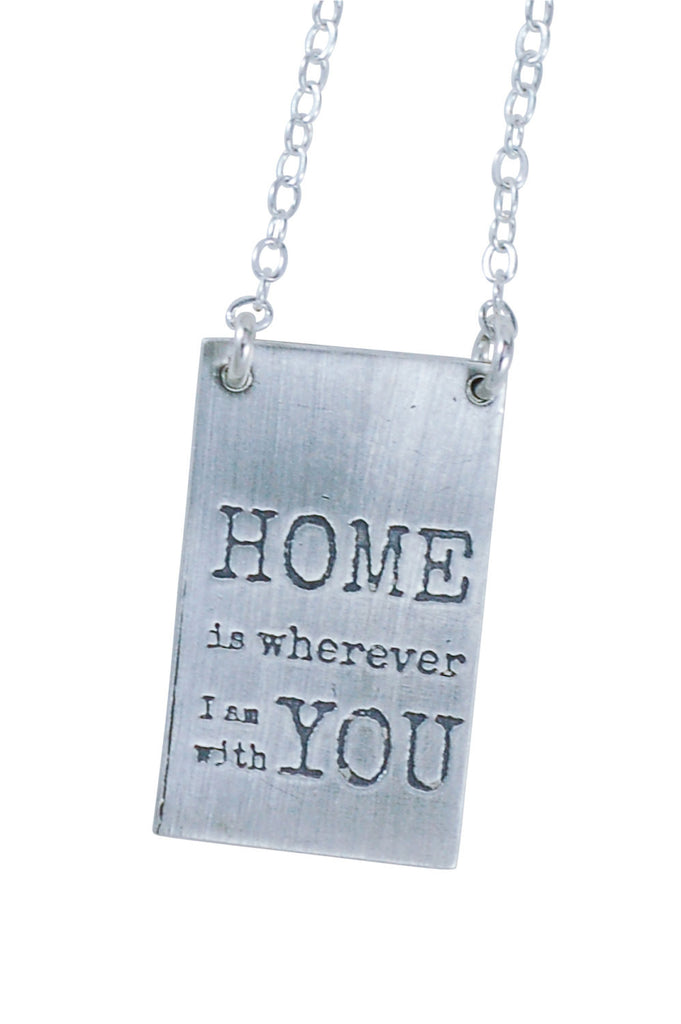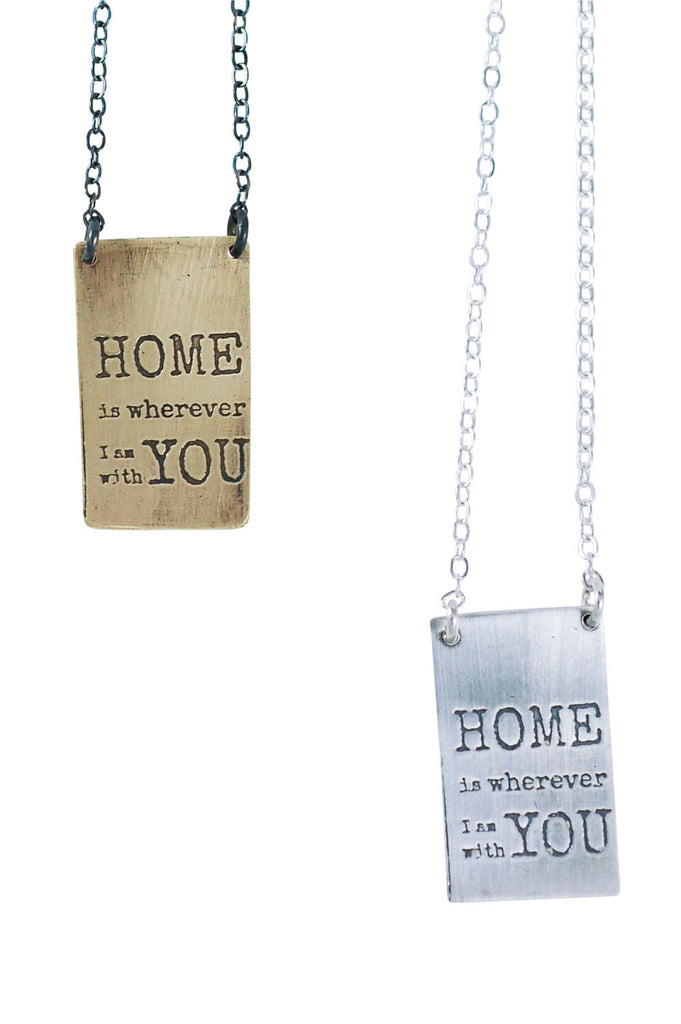 Home Pendant
I have always loved this quote and how it makes me feel about my family. Fast forward to the 2014 Renegade Craft in Austin during SXSW. I am lucky enough to be sharing a booth with Mary from MB art studios. After staring at her plaque with this quote on it all weekend and Mary encouraging me to add it to her collection, here it is...
Again a little typography to highlight the positive.
1" 5/8" pendant on 18" sterling chain.
Sterling pendant is recycled.
Brass pendant has been sealed.
If you have not seen MB art studios piece, check it out here: https://www.etsy.com/listing/171279486/made-to-order-porcelain-ornament?ref=shop_home_active_13
The photo is an example of what you will receive. All pieces are made by hand, not machine. There can be slight variations from the photo. I photograph all pieces with a macro lens which magnifies the details .