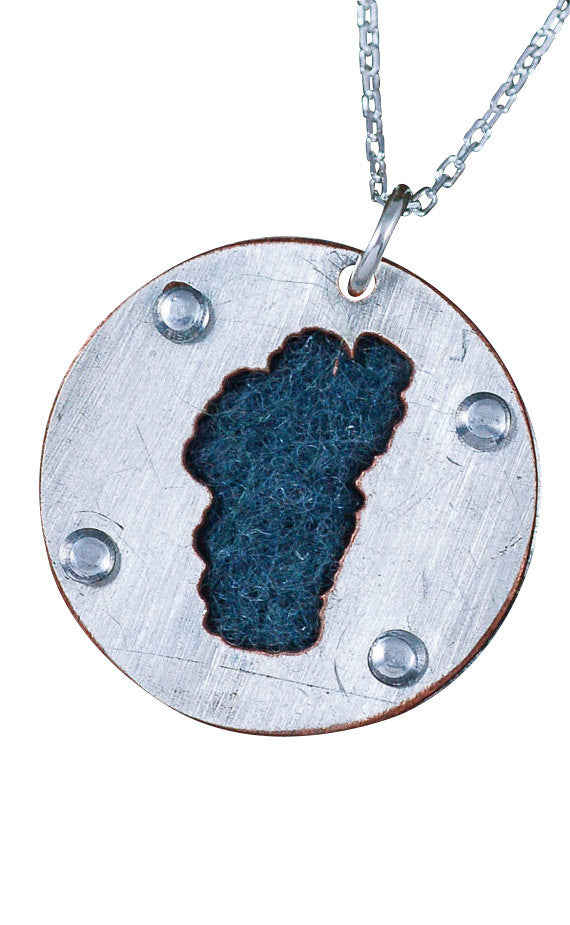 Lake Tahoe Felt Pendant
Do you have a place you love so much you just need to show everyone? That is how we all feel about Lake Tahoe in our neck of the woods
They are made 2 sterling silver discs and recycled felt in a heather blue denim. The felt is trapped between the 2 discs with rivets.
18" sterling chain included.
The photo is an example of what you will receive. All pieces are made by hand, not machine. There can be slight variations from the photo. I photograph all pieces with a macro lens which magnifies the details .
.