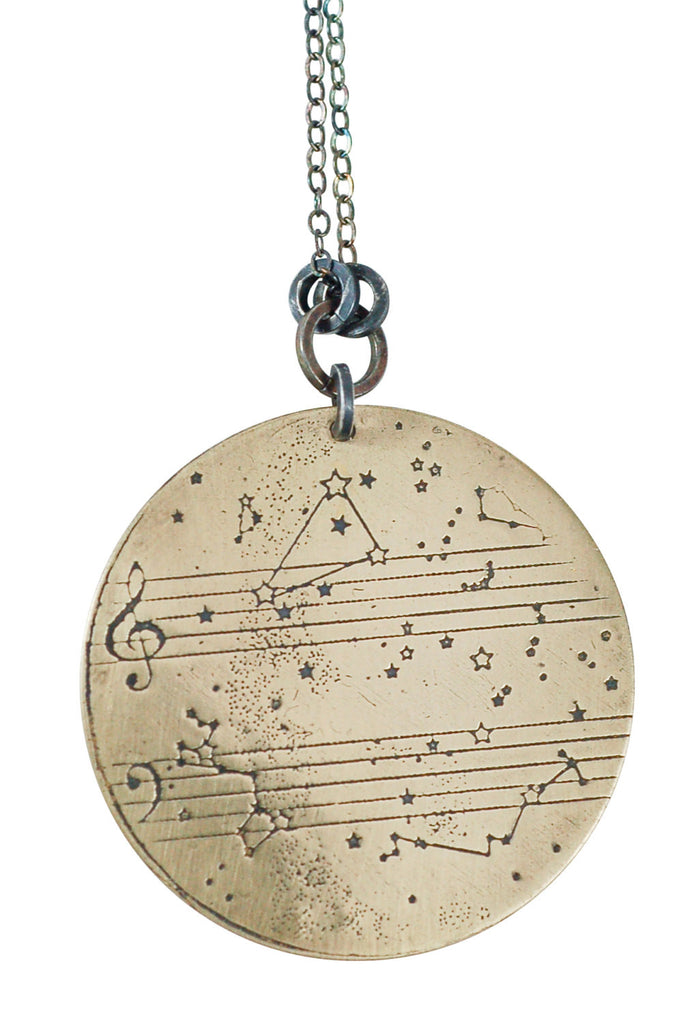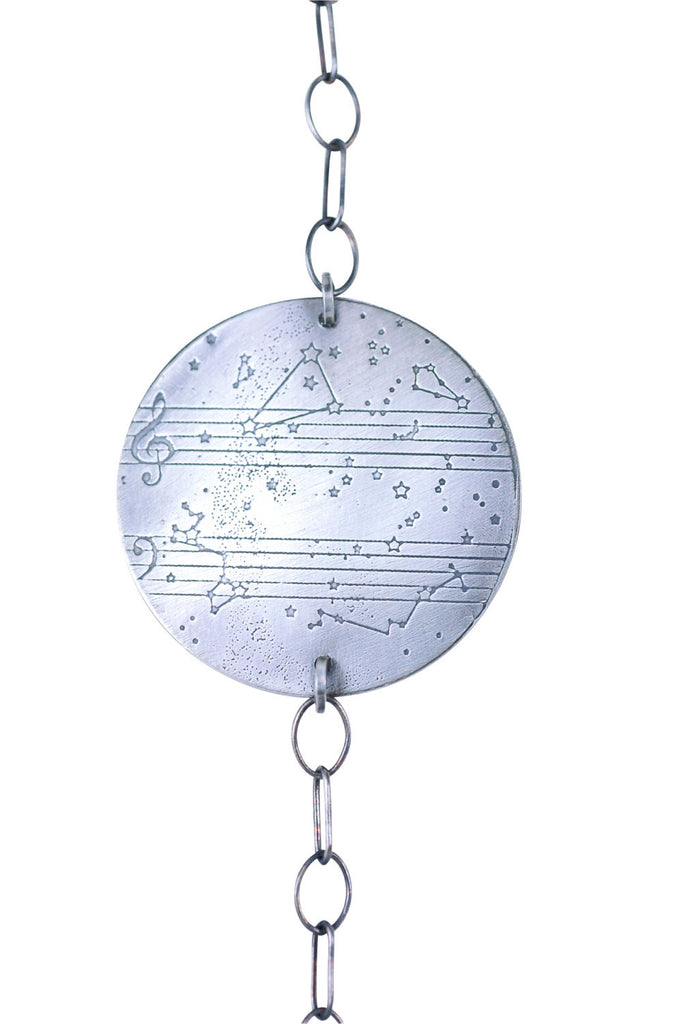 Mountain Summer Music Constellation Series
Summer Southern Sky Constellations
The Triangle, Scorpio, Sagittarius and the Milky way on a Music Score
This is what we see in our amazing summer night skies....
Artwork by me, roller printed onto either brass or silver.
18" " sterling chain
Large: 1.5" disc 
Small: 1" discs
The photo is an example of what you will receive. All pieces are made by hand, not machine. There can be slight variations from the photo. I photograph all pieces with a macro lens which magnifies the details .