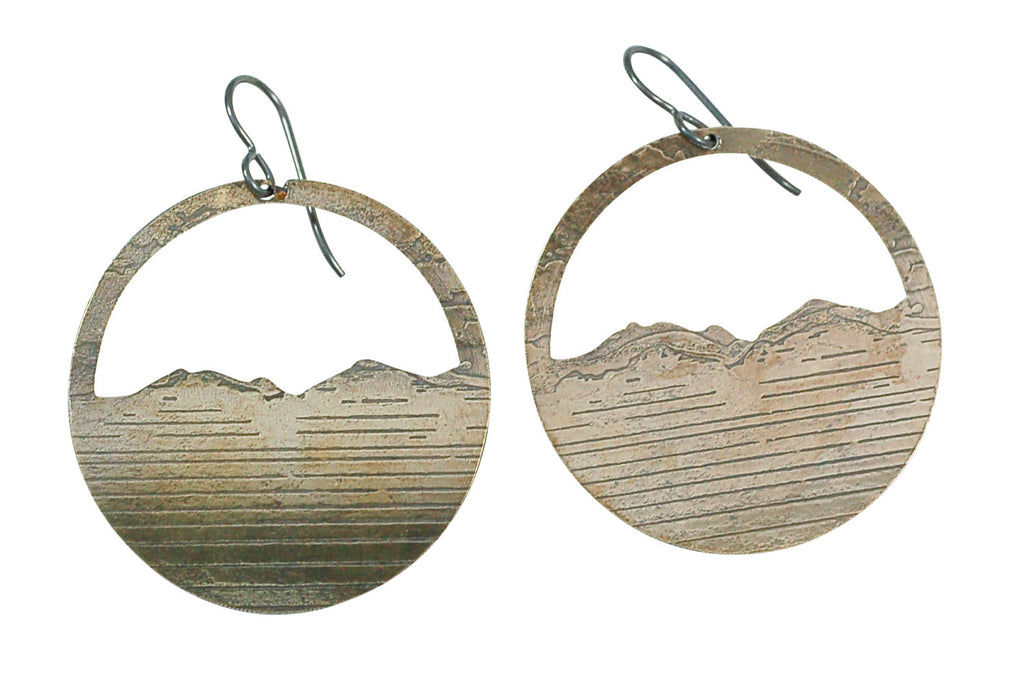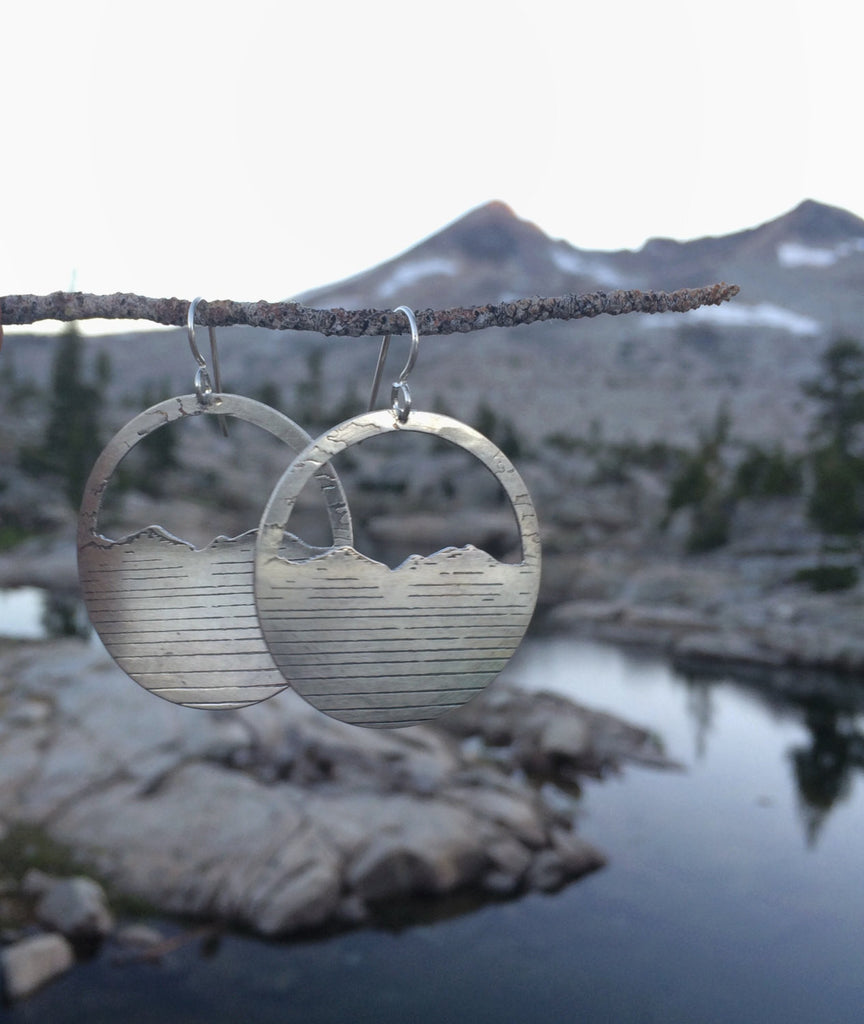 Mountain View Earrings
This piece was inspired by hometown of Truckee, CA near Lake Tahoe. We all love it here with the Pacific crest always finding someway into your view....
Brass with Niobium Earwire or Silver plate over Brass with silver ear wire
~1.5 wide
The photo is an example of what you will receive. All pieces are made to order. There can be slight variations from the photo. I photograph all pieces with a macro lens which magnifies the details .