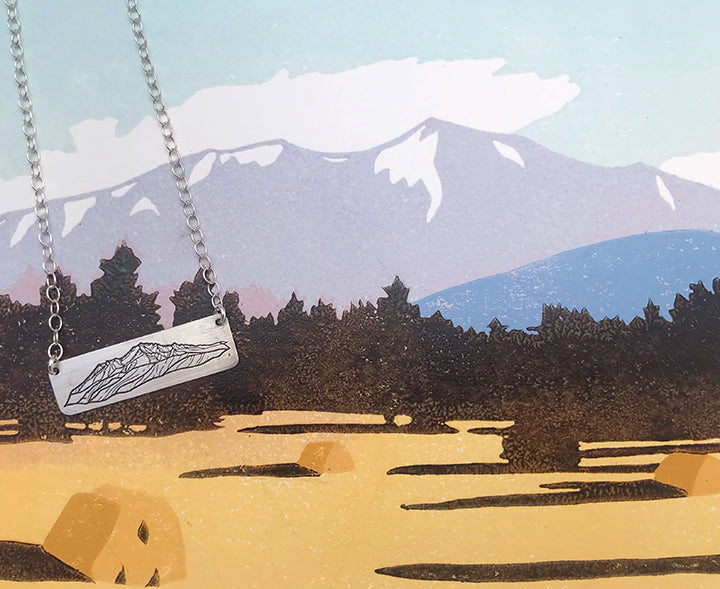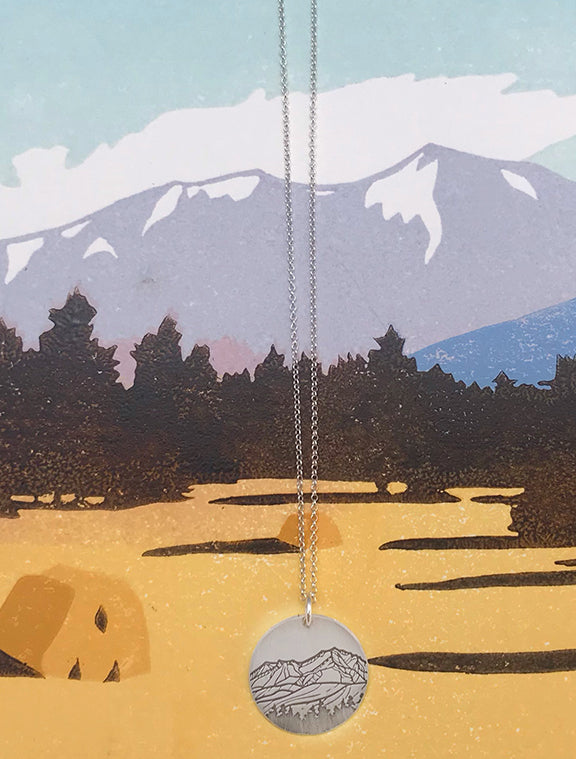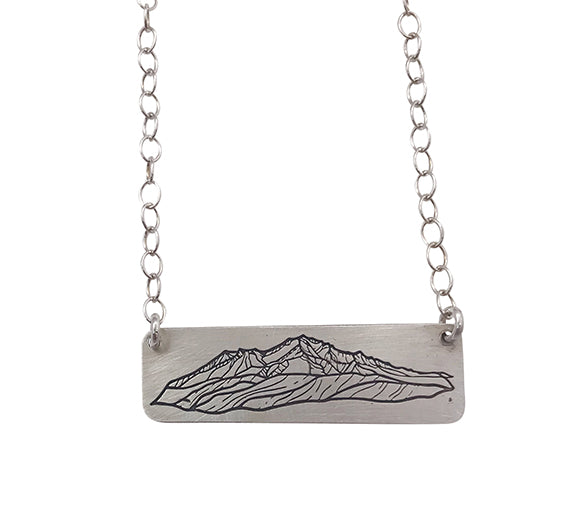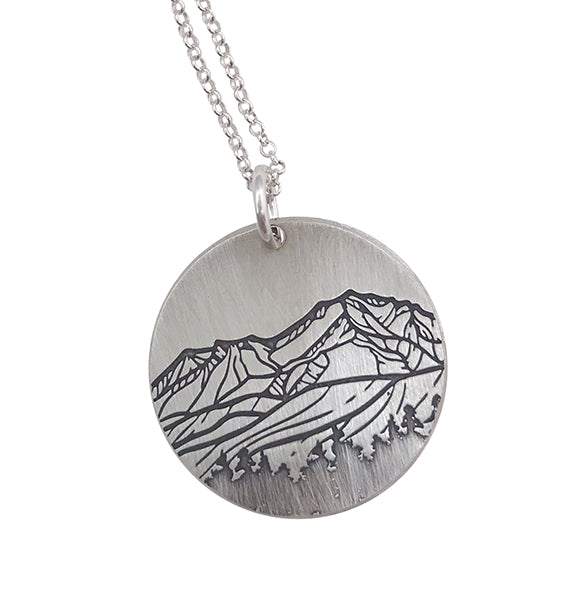 Mt Shasta Pendant
Mt Shasta is a special place for my family. My grandparents built a cabin there in the 60's.  Many cherished family memories including my own wedding.  The print in the back is linocut of the view from our meadow.
Bar:  1.5" x .5" sterling silver rectangle
Disc: 7/8" diameter sterling silver disc
Chain: 18" sterling silver
Item in photos are representative of what you will receive.