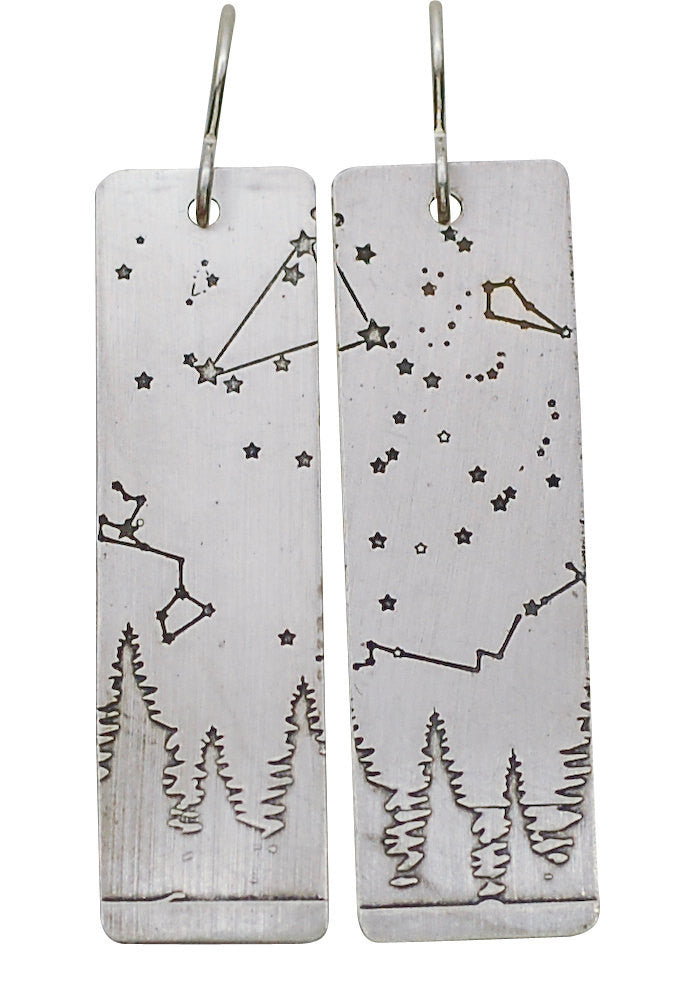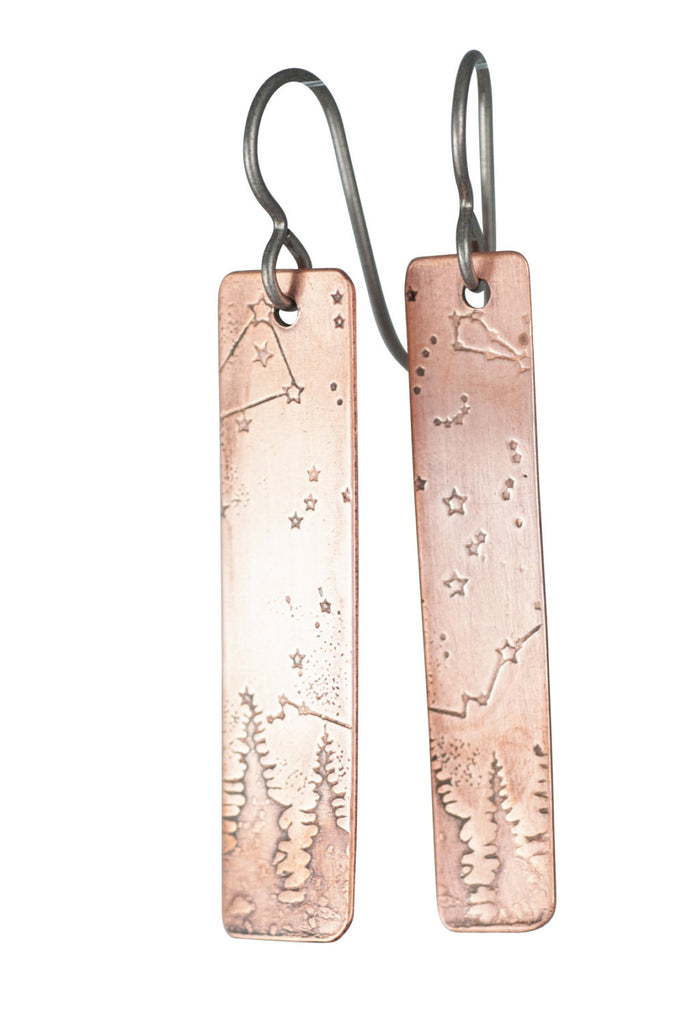 Summer Night Sky Earrings
A daily earring with inspiration. Pieces of my artwork for Summer Night Sky cut into 2 pieces to make a daily light pair of earrings.
Silver comes with silver ear wire
Brass/Copper comes with niobium earrwire
~1.75" long by ~.4" wide
All handmade by me.
The photo is an example of what you will receive. All pieces are made by hand, not machine. There can be slight variations from the photo. I photograph all pieces with a macro lens which magnifies the details .