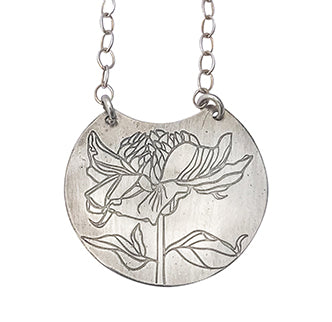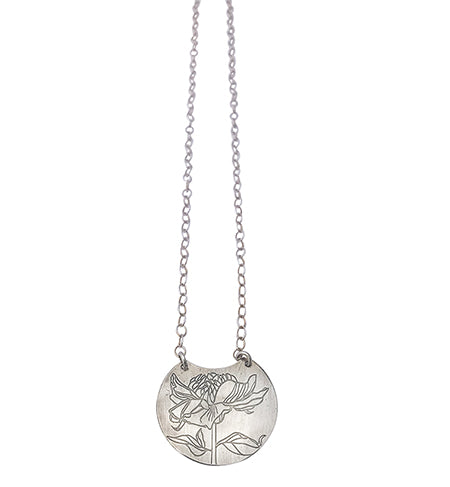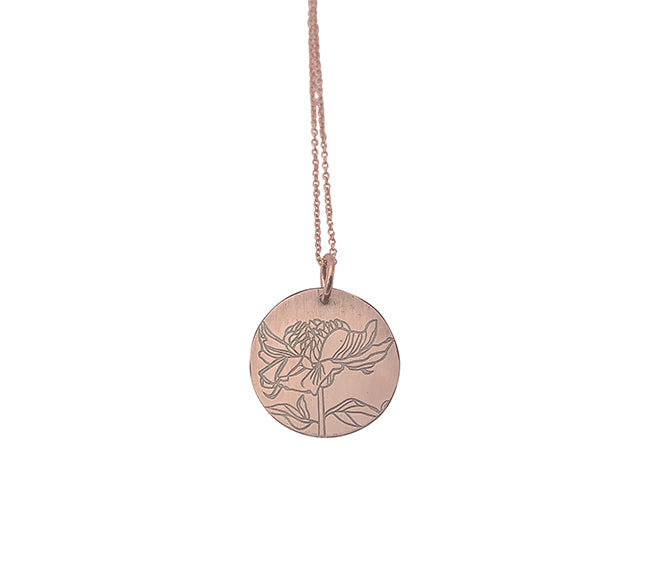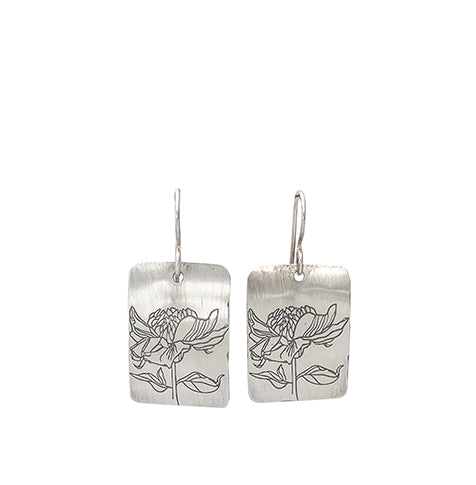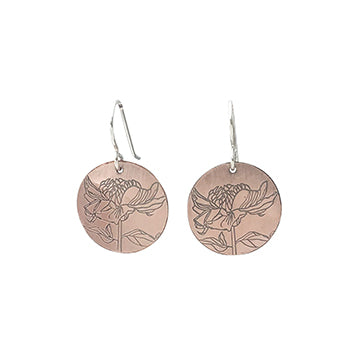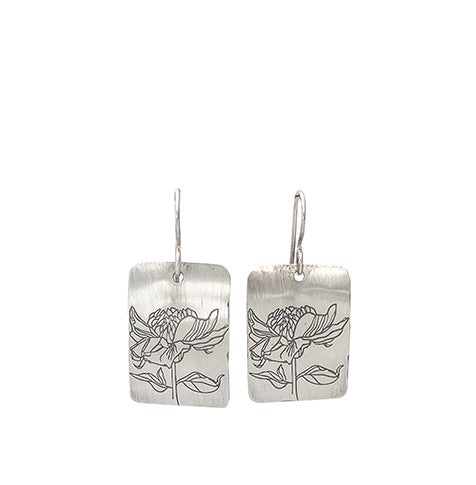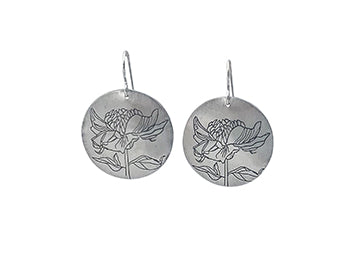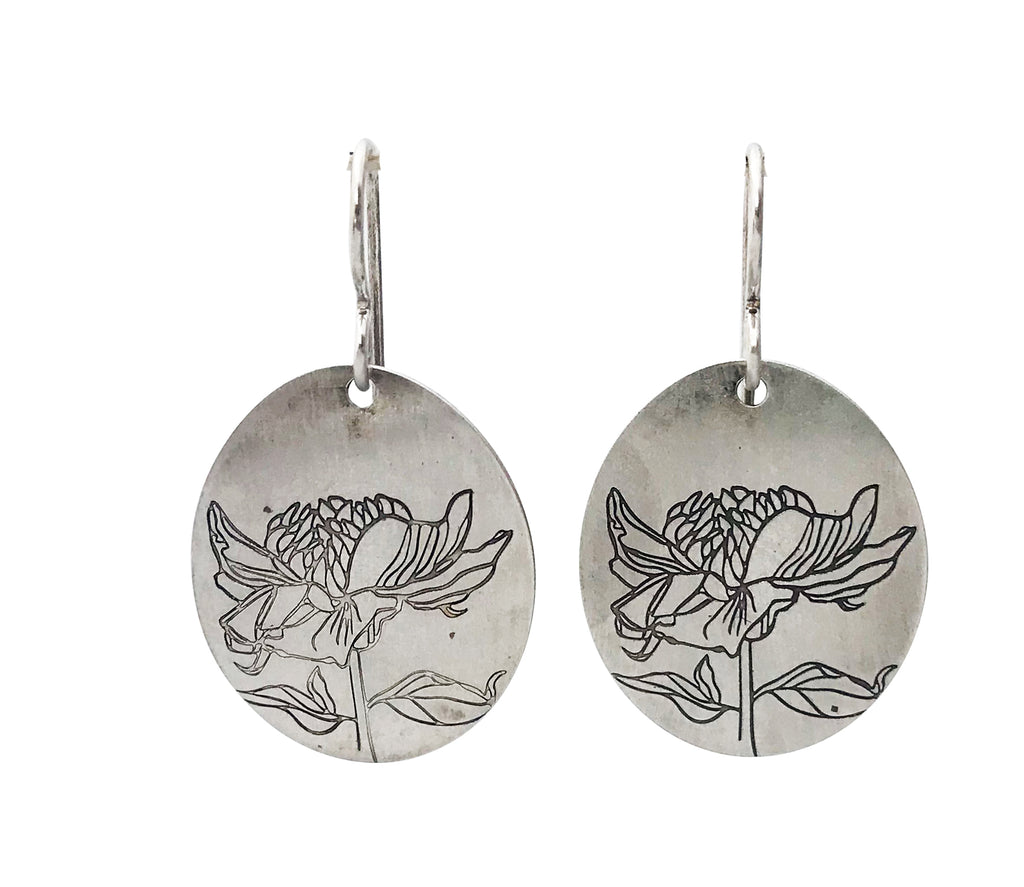 Peony Series
This was a collaboration with Isabelle St. Pierre, an artist illustrator from Montreal that vacations often in Truckee.You can check out more of her work at www.instagram.com/zazaroxy. I took her drawings them and made them jewelry size friendly and printed them onto metal. 
We don't have really have Peonies growing in Truckee but I wish we did.  Always feel lucky to see them when we travel somewhere with the climate for them.   
Silver Peony Necklace: 1.125" diameter on 18" chain
Rose gold fill peony necklace .75" diameter on 18"chain
Rose gold fill peony earrings .75" wide by 1.125"
Rectangle Peony Earrings .7" wide by 1.125"
Large Round Silver Peony Earrings 1.125" wide by 1.5" 
Silver Peony Oval Earrings ~.75" wide by 1.2"
Made from eco friendly sterling or nickel free gold fill.
Items in photo are representative of what you will receive.