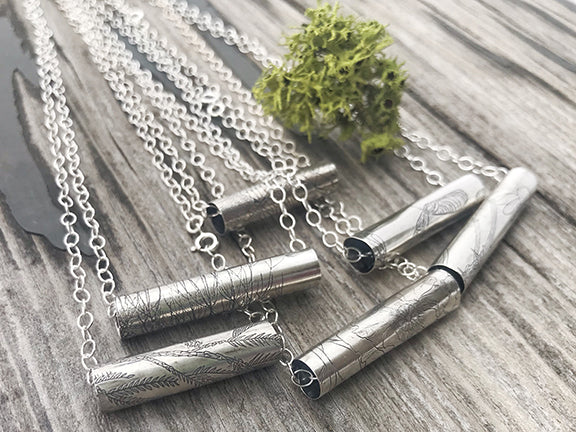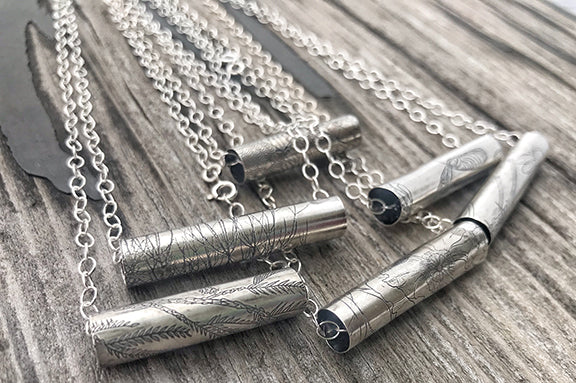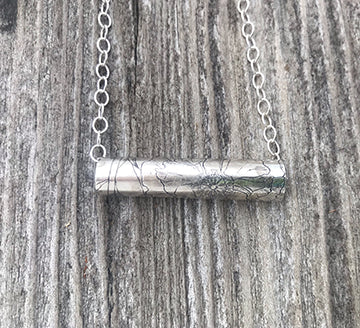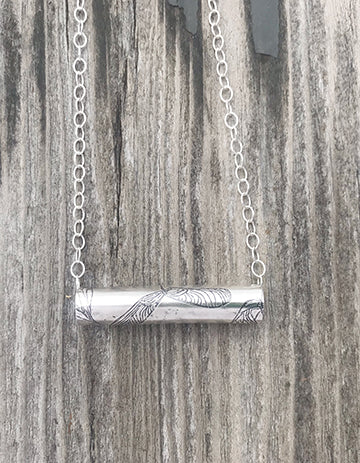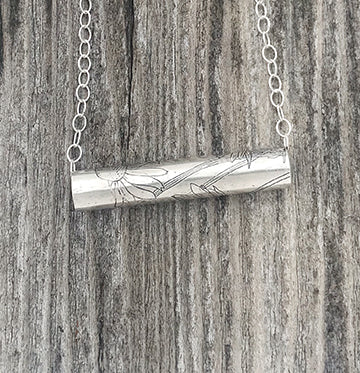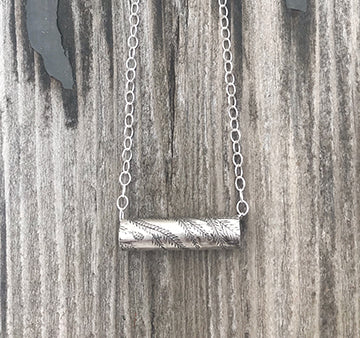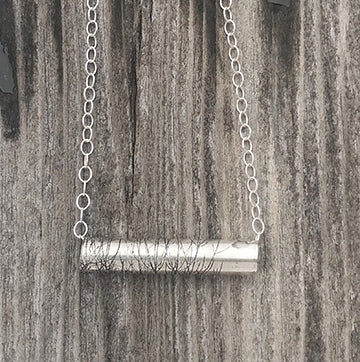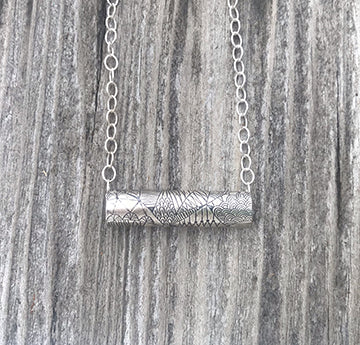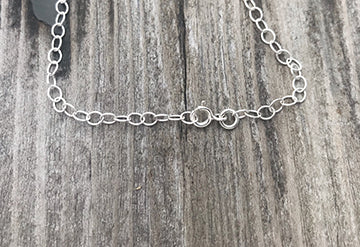 Scroll Pendant
I have so many prints that I decided it was time to evolve the shapes of jewelry instead. This first is the idea of rolled up scroll maybe hiding an important note.
They are made from eco friendly silver and rolled up and soldered shut.
Suspended on an 18" chain that you can clip into the links to wear it shorter.
~1.5" long and ~.25" in diameter
Choice of the following prints (photos are in this order):
Poppy Print
Maple Seeds
Chamomile
Redwood Branch
Tree Branches
Geometric Prints
Items are representative of what you will receive.