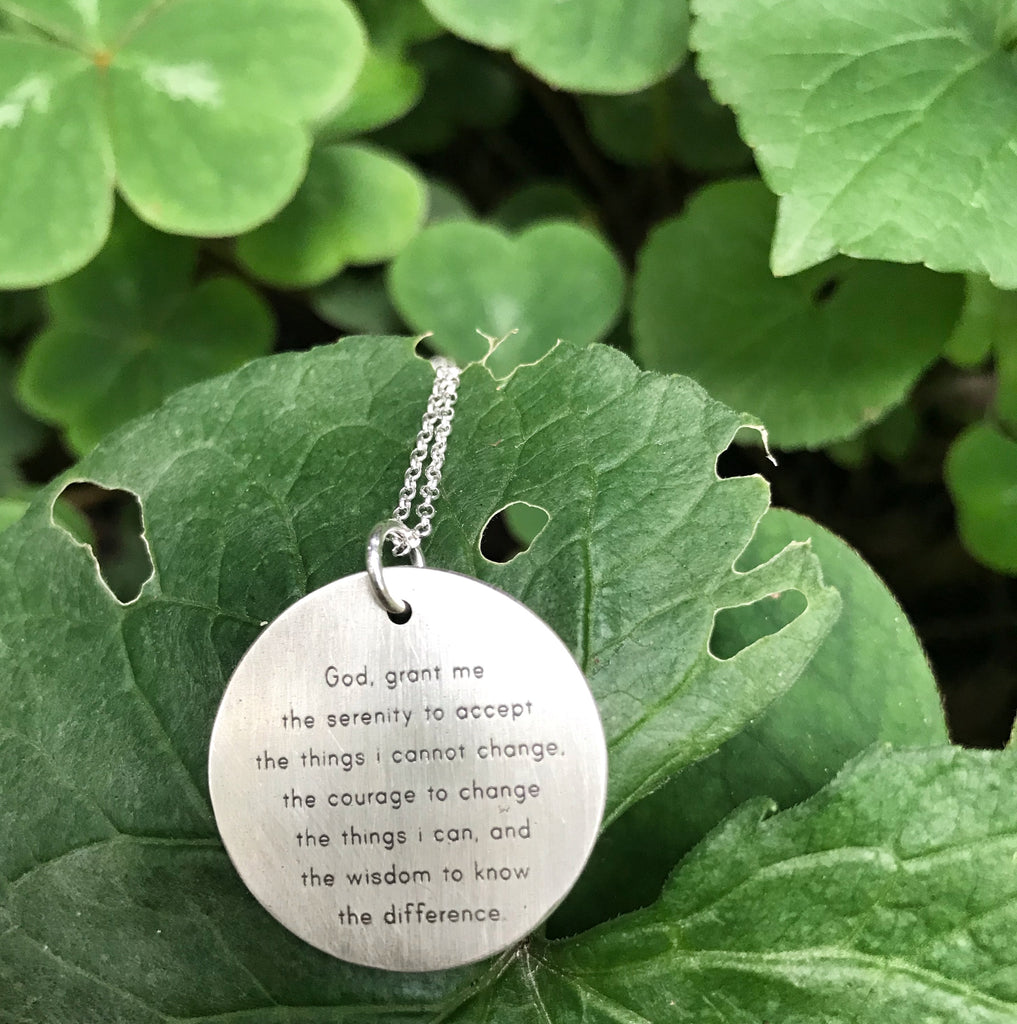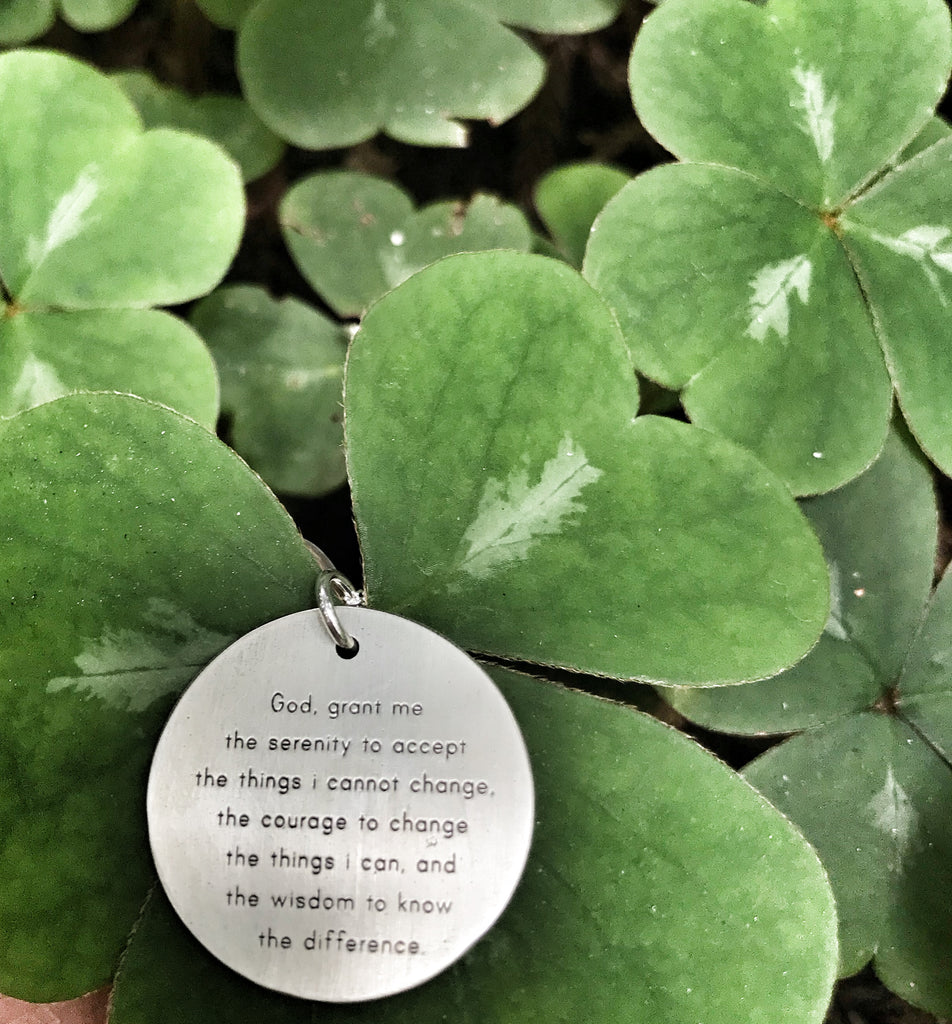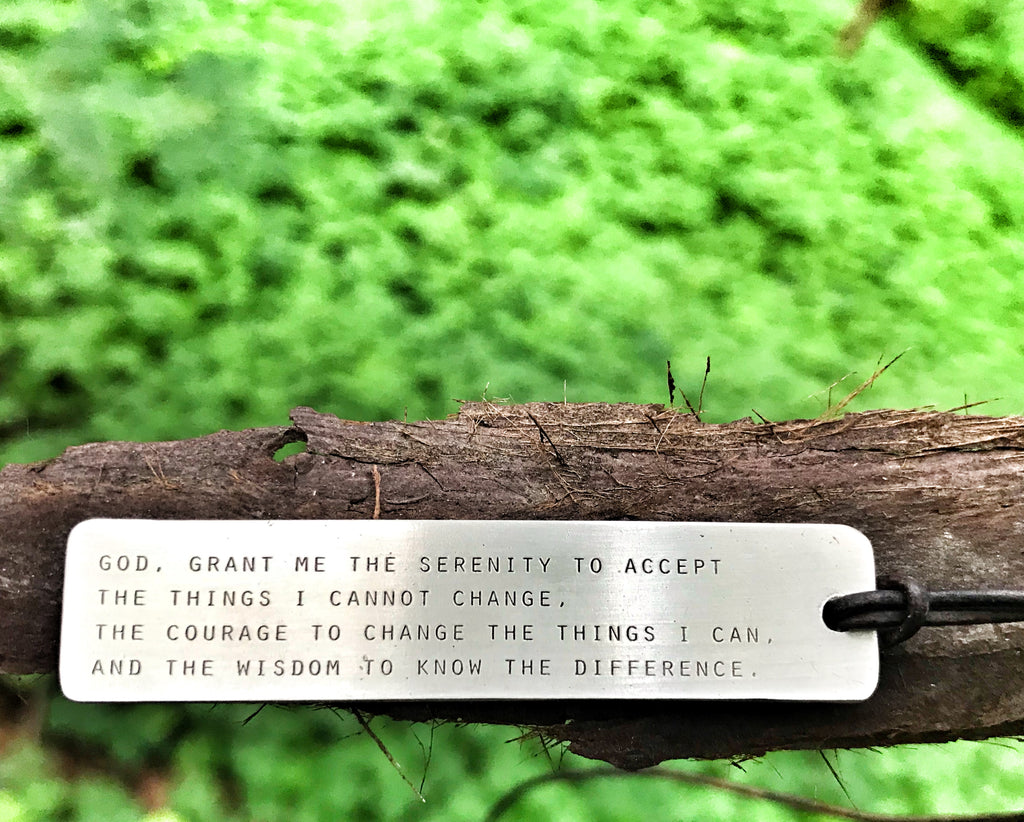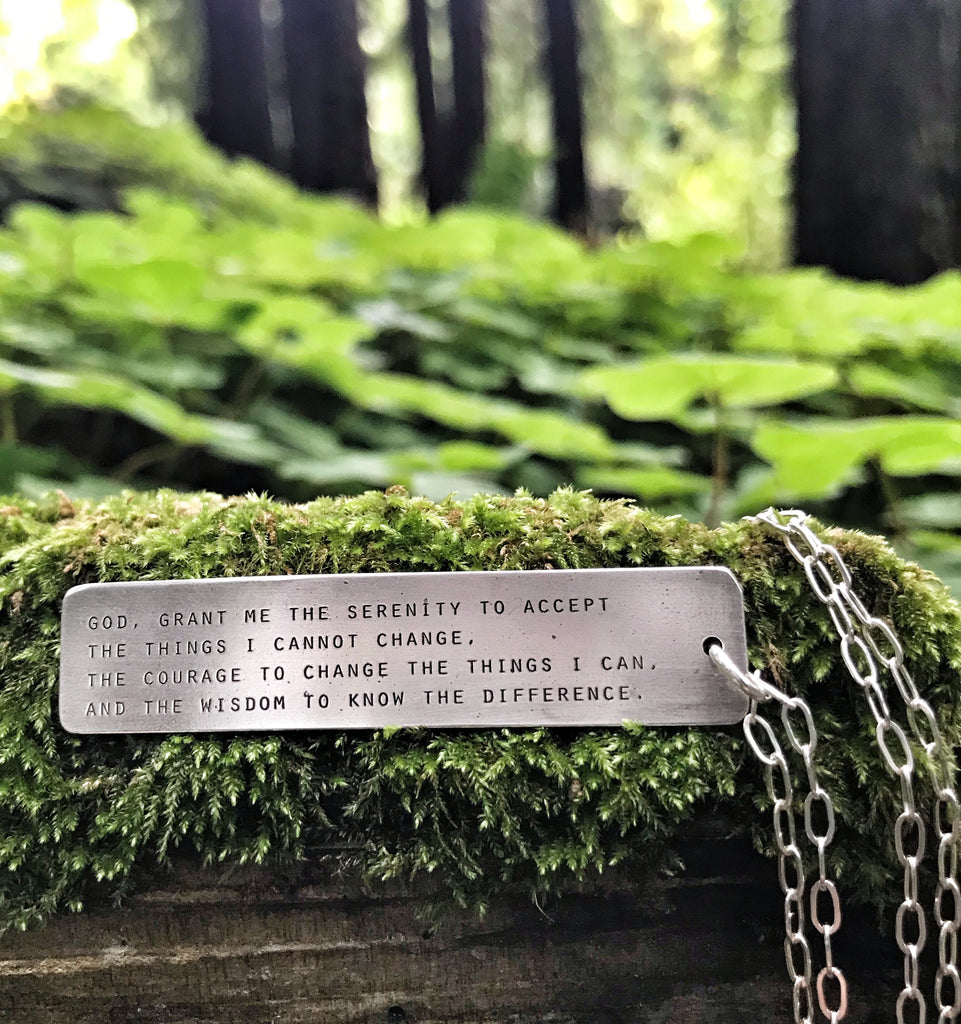 Serenity Prayer Necklace
Life sometimes challenges you and need some words to help accept and move on...At times I look to the Serenity Prayer :  
"God grant me the serenity to accept the things I cannot change, courage to change the things I can, and wisdom to know the difference."
Disc: 1" on 18" chain
Tag: ~2.5"x .5" long on 24" silver chain or on 36" leather cord.
Made from eco friendly sterling
Please make sure you review my shop policies prior to purchase.