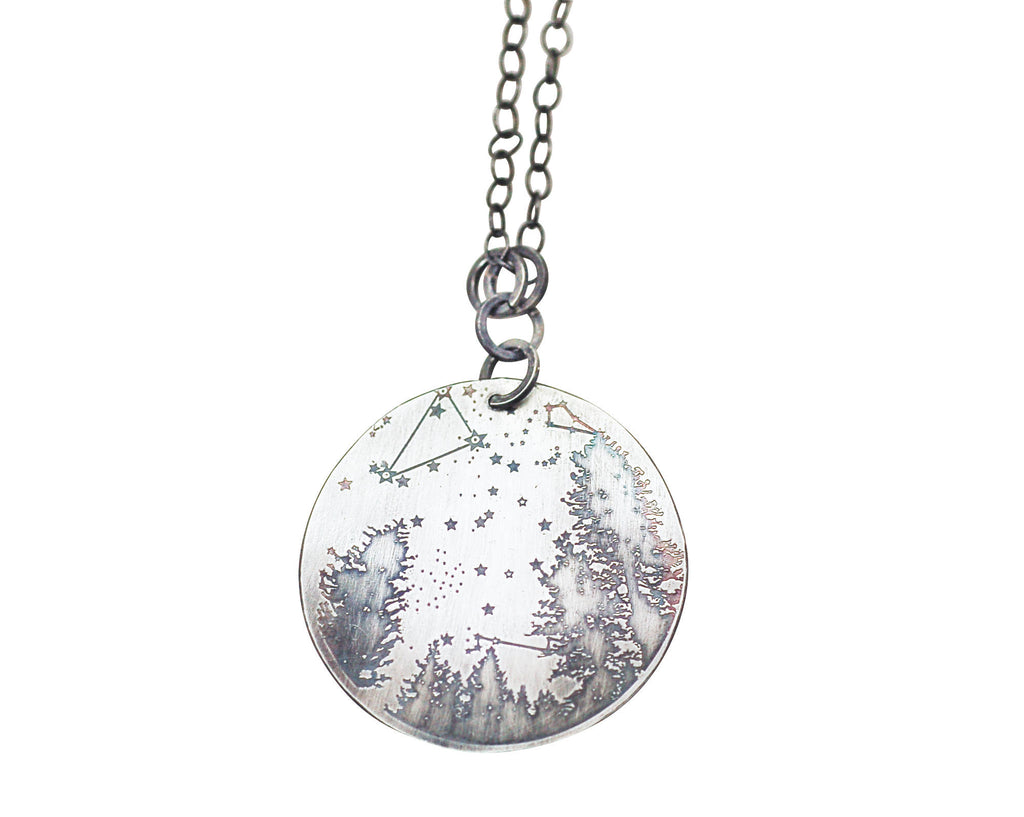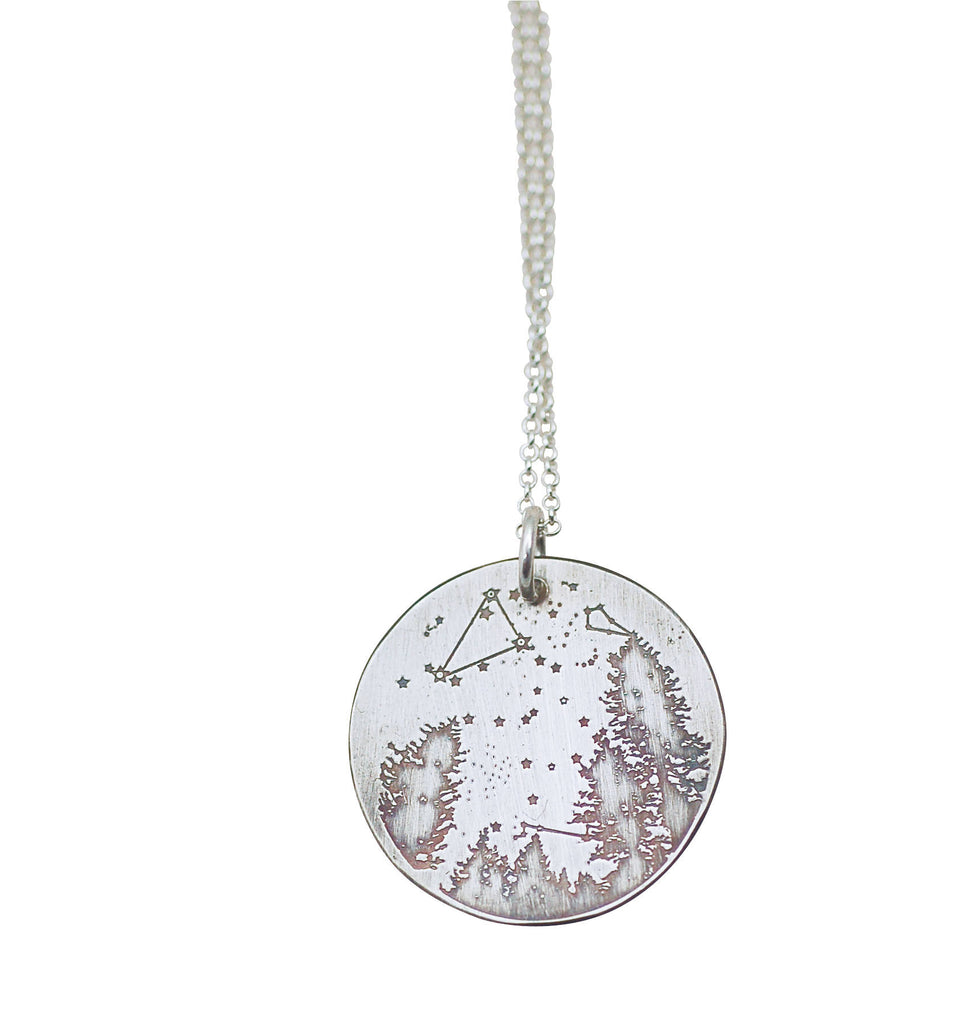 Summer Night Sky Necklace
Summer Southern Sky Constellations
The Triangle, Scorpio, Sagittarius and the Milky way peeking through the trees
This is what we see in our amazing summer night skies....
Artwork by me, roller printed onto sterling silver.
Discs are lightly hammered to add a little dimension
Large: 1.5" disc with extra jump ring/bail detail on 24" chain
Small: 7/8" disc with simple 18" chain
All handmade by me.
The photo is an example of what you will receive. All pieces are made by hand, not machine. There can be slight variations from the photo. I photograph all pieces with a macro lens which magnifies the details .