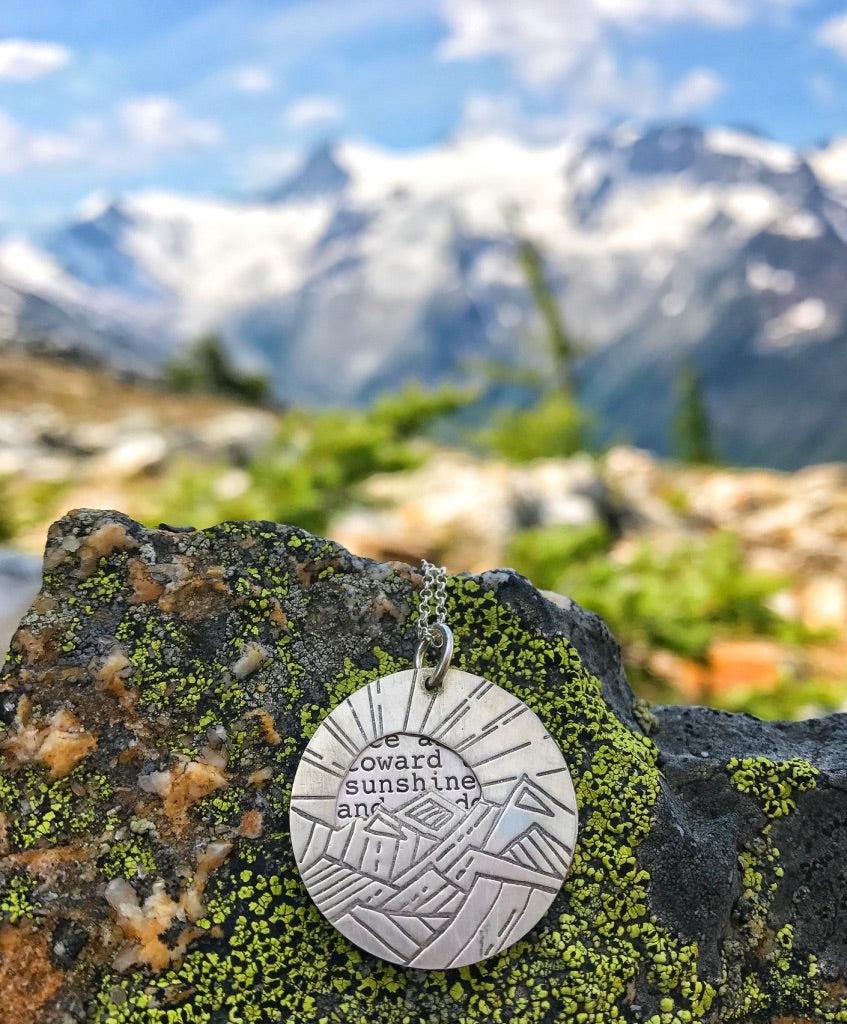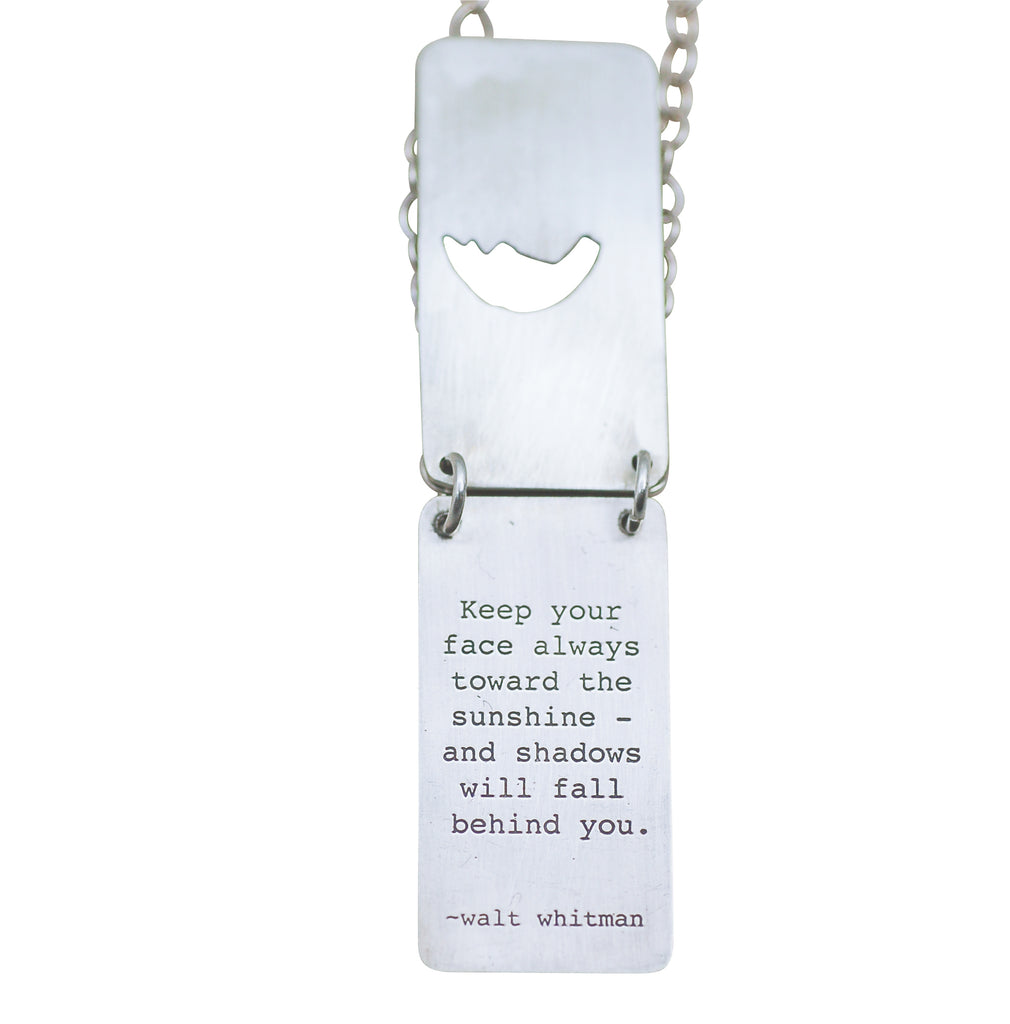 Sun, Mountains and Shadows Necklace
2 part necklace.
Top is a cut out of a sun in a mountain scene hand drawn by me.
Bottom is an imprint of a new favorite quote by Walt Whitman:
"Keep your face always towards the sunshine and the shadows will fall behind you."
Choice of shape:
1" Sterling Disc
.75"x1.5" Sterling Rectangles
Oxidixed to show text
On 18" sterling chain.
The photo is an example of what you will receive. All pieces are made by hand, not machine. There can be slight variations from the photo. I photograph all pieces with a macro lens which magnifies the details .
Please make sure you review my shop policies prior to purchase.