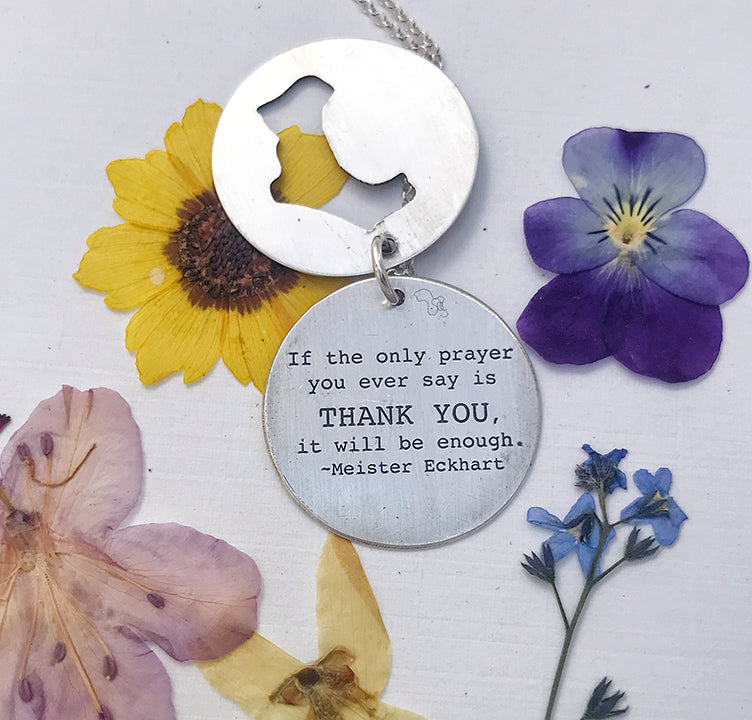 Thank You and Butterflies
This is the quote that I go back to time and time again.  Saying THANK YOU is enough.
1" Sterling silver disc with Butterfly print and peek thru to see the quote on 1" Disc in the back
18" sterling silver chain
Item in photo is representative of what you will receive.