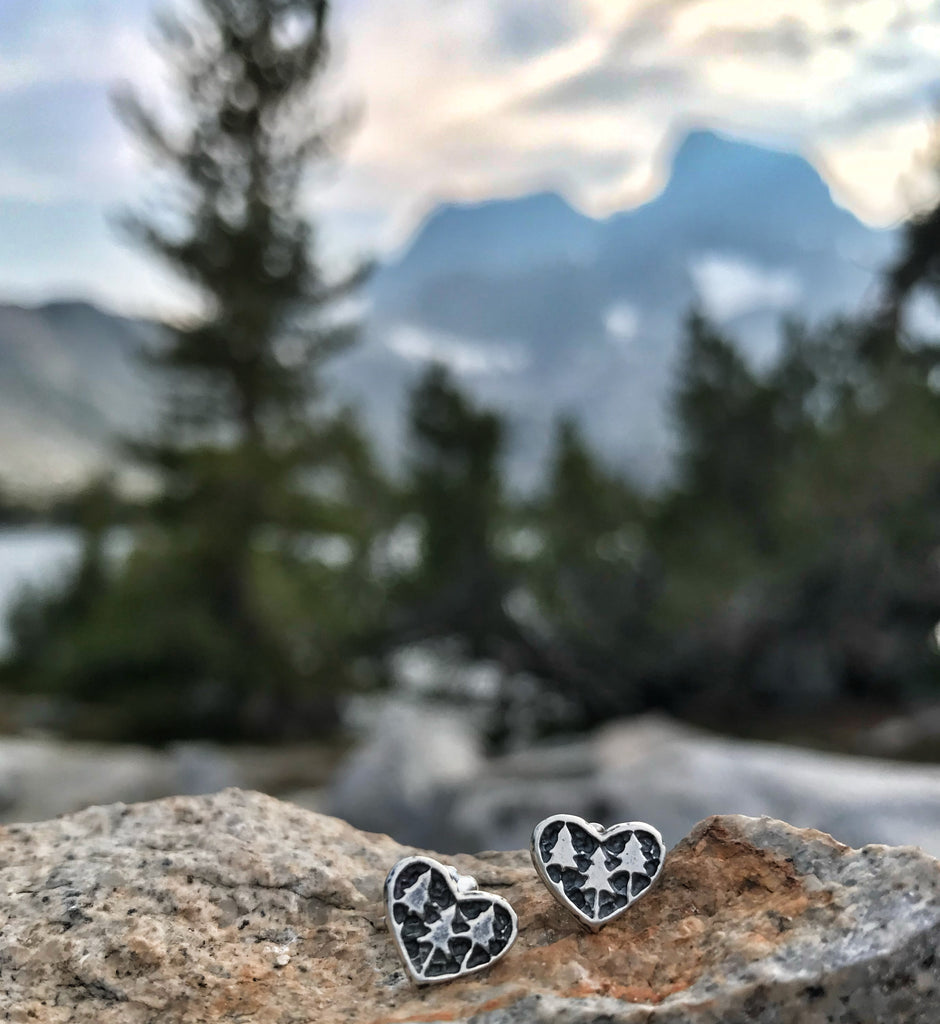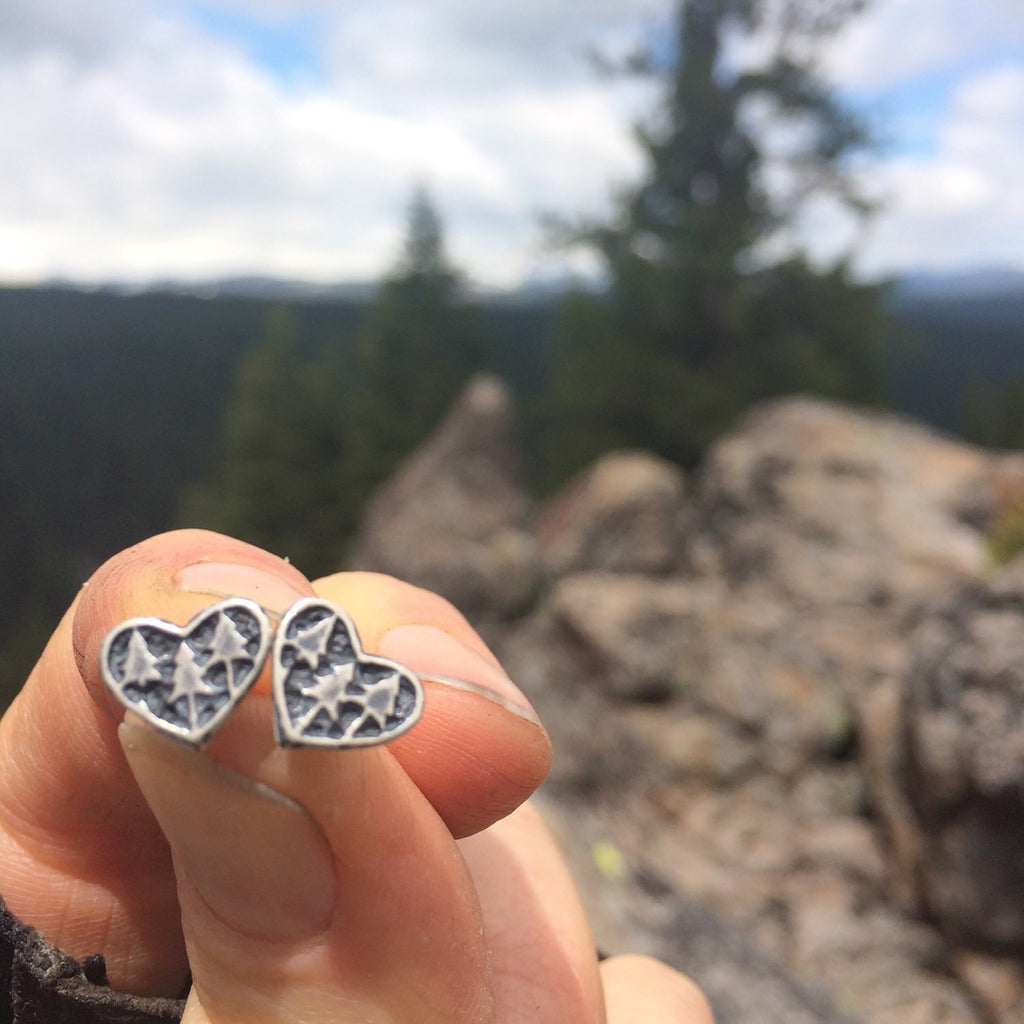 Tiny Tree Love Studs
Tiny way to show your love for your woods with these tiny studs. Inspired by graffiti I saw on Mount Tam.
3/8" wide
Recycled Sterling with sterling posts


The photo is an example of what you will receive. All pieces are made by hand, not machine. There can be slight variations from the photo. I photograph all pieces with a macro lens which magnifies the details .