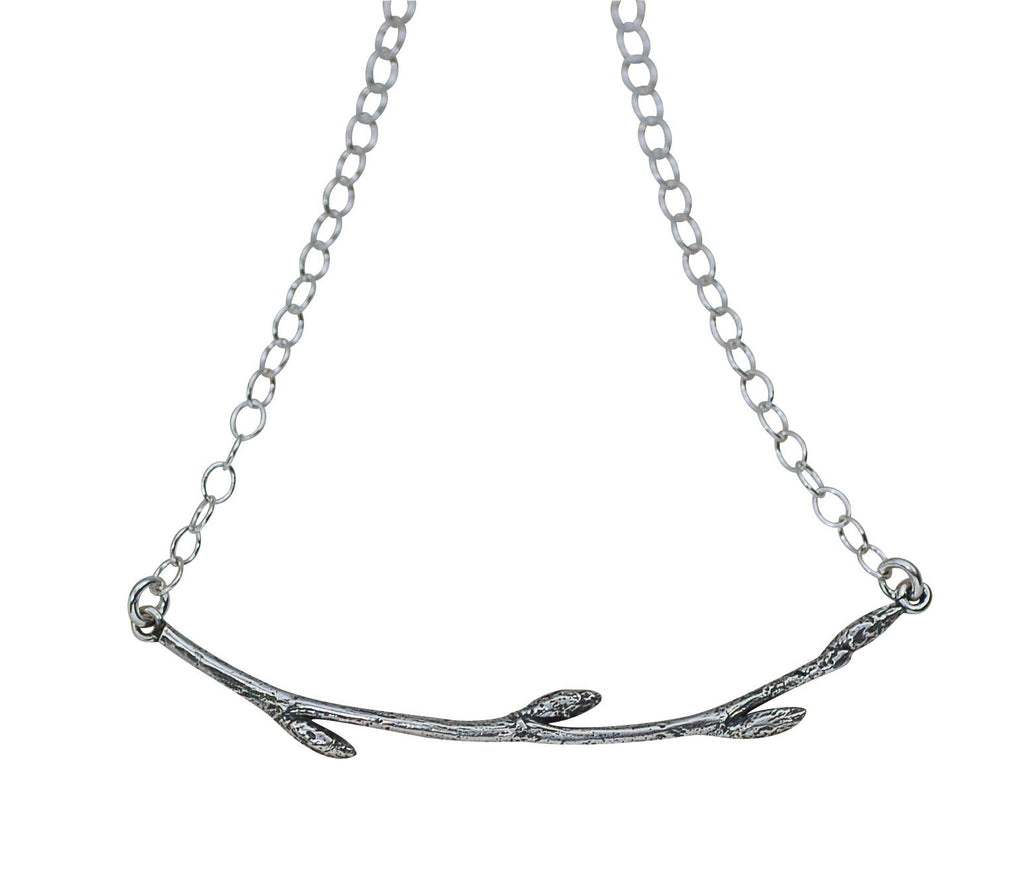 Twig Necklace
These started with me walking around my neighbors backyard while our dogs played. They have great trees planted and I loved collecting their twigs. Long story short, i sent my favorite twigs to a local caster to make nature castings where they burn out the combustible material and I get a piece of silver back that looks just like that twig.
That twig plus some jump rings gets you this lovely everyday necklace.
2" sterling twig on 18" sterling chain
This photo is representative of what you will receive.
Please review shop policies prior to purchase.