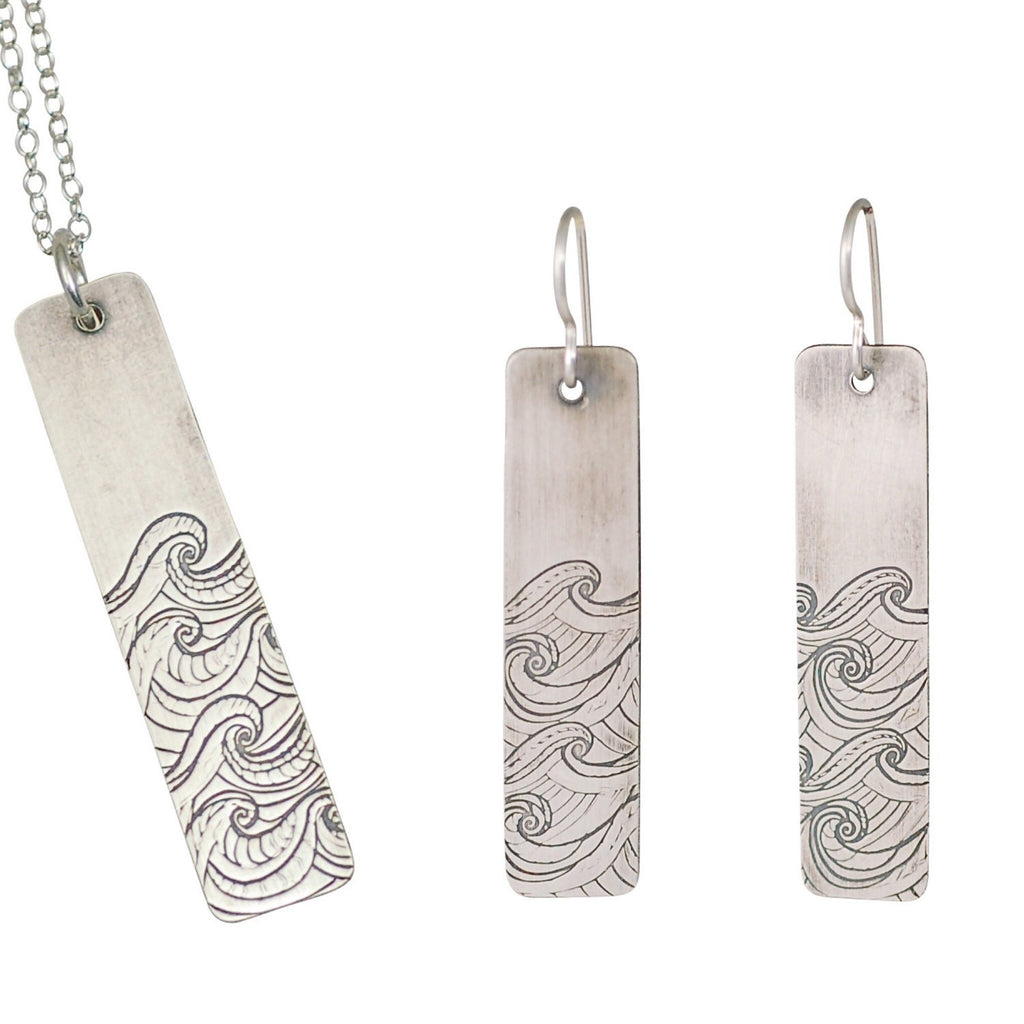 Waves Pendant and Earrings
Hand drawn wave pattern on silver tags as necklace or earrings.
Inspired by the Japanese block prints and many camping trips to the Pacific Ocean.
Tags are ~.4"X1.5"
Chain is 18" long
Sterling ear wires...
Earrings and necklace are not sold together. They must be purchased separately .